Americanah By Chimamanda Ngozi Adichie
Americanah By Chimamanda Ngozi Adichie
Americanah By Chimamanda Ngozi Adichie
Americanah is a fearless novel set in Nigeria, England and America. It boldly takes on issues both big and small: love, race, home, hair, Obama, immigration, and self-invention. In the early 1990s, under Abacha's government, Ifemelu and Obinze fall in love. People are leaving the country if they can and Ifemelu leaves for America, where alongside defeats and triumphs, she confronts the inevitable question of race. Obinze, unable to join her in America, goes on to live as an illegal immigrant in London. After several years they have both achieved success — Ifemelu as a popular blogger about race, and Obinze as a wealthy man in the now democratic Nigeria. When Ifemelu decides to return to Nigeria, she and Obinze must both make the biggest decision of their lives.
About the Author:
Chimamanda Ngozi Adichie grew up in Nigeria. Her work has been translated into thirty languages. From the award-winning author, comes a new work 'Amaericanah' a powerful story of love, race and identity.Her first novel, Purple Hibiscus, published by Algonquin in 2003, won the Commonwealth Writers' Prize and the Hurston/Wright Legacy Award. Her novel Half of a Yellow Sun won the Orange Broadband Prize and was a finalist for the National Book Critics Circle Award. Her story collection, The Thing Around Your Neck, was the winner of the Dayton Literary Peace Prize. A recipient of a 2008 MacArthur Foundation Fellowship, she divides her time between the United States and Nigeria.
Reviews
Warranty
Shipping
Return Policy
We offer 90days manufacturer defect warranty on all our products, If any defect as a result of usage within the parameters of what it was made for, we shall repair or replace it with a new one. Note: if the product is no longer available, we shall replace the product with an alternative one of same purpose.

We assure you, our customer care officers will always be there to assist with anything you need. Please feel free to contact us on our email address stated below.
Email: info@vanaplus.com.ng
Call or Whatsapp Number: 0908 000 0232
Delivery timeline is within 2 to 5 working days for Lagos and Ogun State, depending on the logistic arrangement and 2 to 15 working days for other States. You will be contacted by the delivery personnel before they set out.

Time of Arrival: From Midday to Late Noon. This is due to one cannot predict traffic in Lagos nor in Ogun state and also we usually group deliveries along the same route. This applies to other States as well but it depends on the shipping agency.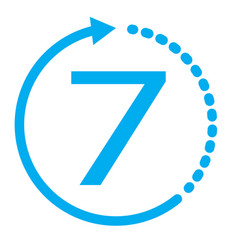 Free 7-day return if eligible. For more information on the return shipping options, go to Vanaplus Return Policy