Yugoslavias Great Dictator - Tito
Yugoslavias Great Dictator - Tito
This biography offers a straightforward, balanced approach to the man who reigned over Yugoslavia for 35 years. Pavlowitch strips away the myths about Tito and his life and places him within a broad historical perspective as a key 20th-century European leader. He begins with the economic, social and national factors that helped to create Josip Broz Tito, then considers his role after the chaos of World War II, when he unified Yugoslavia by offering something to each of its constituent ehtnic communities. He admits that Tito remains paradoxical: a ruthless revolutionary and imaginative statesman, dogmatic hard-liner and triumphant heretic, disciple of Soviet Stalinism and the force behind a Yugoslav-style Marxism. According to Pavlowitch, the seeds of Tito's long-term failure lay in his short-term successes and his regime provided little more than transient unity. Tito, for all his faults, was one of the world's most influential leaders in his time - he also remains little understood. this study removes some of the mystery surrounding him and aims to help to explain the situation in Eastern Europe today.               .
Reviews
Warranty
Shipping
Return Policy
We offer 90days manufacturer defect warranty on all our products, If any defect as a result of usage within the parameters of what it was made for, we shall repair or replace it with a new one. Note: if the product is no longer available, we shall replace the product with an alternative one of same purpose.

We assure you, our customer care officers will always be there to assist with anything you need. Please feel free to contact us on our email address stated below.
Email: info@vanaplus.com.ng
Call or Whatsapp Number: 0908 000 0232
Delivery timeline is within 2 to 5 working days for Lagos and Ogun State, depending on the logistic arrangement and 2 to 15 working days for other States. You will be contacted by the delivery personnel before they set out.

Time of Arrival: From Midday to Late Noon. This is due to one cannot predict traffic in Lagos nor in Ogun state and also we usually group deliveries along the same route. This applies to other States as well but it depends on the shipping agency.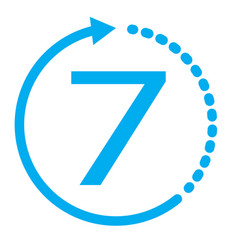 Free 7-day return if eligible. For more information on the return shipping options, go to Vanaplus Return Policy