Wilton 6-Cavity Mini Fluted Tube Pan
Wilton 6-Cavity Mini Fluted Tube Pan
Create personal-sized bundt cakes with the Wilton Mini Fluted Bundt Pan. This specialty baking pan makes it easy to make mini bundt cakes for up to six people. The Wilton pan, 6 cavity, 4" x 1.75" is made from solid metal that's designed for easy, quick release without damaging cakes. The pan is dishwasher safe for easy cleaning.
Wilton Bake ware - For more than 85 years, families have gathered around the dinner table to enjoy a home-cooked meal made using Wilton bake ware. And, for life's special moments, Wilton is always there, providing the widest selection of bake ware, cake pans and cookie sheets. Serving you around the clock--from breakfast through dessert--Wilton bake ware is known for its reliability, versatility and long-lasting durability, so you can keep the family recipes coming.
Warm and flaky breakfast pastries, perfectly crisped pizza crusts, savory lasagna, and golden brown cookies and cakes--it's all possible with Wilton bake ware. You pass down the recipes; we continue the tradition of making sure your recipes turn out great. From our convenience lines, like heavy-duty nonstick pans and casserole dishes to lightweight, even-heating aluminum--Wilton has you covered. Because we believe in creating long-lasting memories, shared over homemade meals and family recipes, we pride ourselves on creating exceptionally durable, long-lasting bakeware. And, because families are busier than ever, we've created a complete line of flexible bakeware, made to fit your changing needs. We give nothing but the best, so you can bake it better.
Mold has six 4" x 1-3/4" cavities
Pan is easy to clean and is dishwasher safe, plus is quick release
This package contains one 16-1/2" x 10-1/2" metal bundt cake pan
Imported
Creates six, individually-sized mini bundt cakes in one convenient pan
Reviews
Warranty
Shipping
Return Policy
We offer 90days manufacturer defect warranty on all our products, If any defect as a result of usage within the parameters of what it was made for, we shall repair or replace it with a new one. Note: if the product is no longer available, we shall replace the product with an alternative one of same purpose.

We assure you, our customer care officers will always be there to assist with anything you need. Please feel free to contact us on our email address stated below.
Email: info@vanaplus.com.ng
Call or Whatsapp Number: 0908 000 0232
Delivery timeline is within 2 to 5 working days for Lagos and Ogun State, depending on the logistic arrangement and 2 to 15 working days for other States. You will be contacted by the delivery personnel before they set out.

Time of Arrival: From Midday to Late Noon. This is due to one cannot predict traffic in Lagos nor in Ogun state and also we usually group deliveries along the same route. This applies to other States as well but it depends on the shipping agency.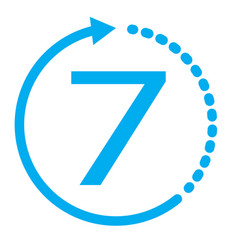 Free 7-day return if eligible. For more information on the return shipping options, go to Vanaplus Return Policy