6 volt Bus Battery Powered Ride-On
VW Bus Battery Powered Ride-On - 6V
Get your child ready to have fun with this groovy Roll Play VW Bus Ride-On. The classic exterior and the innovative interior allows kids to experience a unique vehicle. This bus can drive both forward and in reverse with a speed of 2.5 mph. Other exciting features include two opening doors for easy in and out, working headlights and realistic sounds.
It also has a MP3 connector, no-slip rubber traction slips and much more. Kids will jump back in time, but jump forward in fun with this VW bus toy. Sculpted from heavy-duty plastic, the frame is sure to stay free of rust. Minimal assembly is required before use. The chrome details add a stylish look to this item,while the tires make off-roading a breeze. The charge time is around 8-12 hours and it is recommended for ages 3 and up. It has a weight capacity of 77 lbs and can accommodate one rider.
A battery life indicator lets you know how much playtime is left before a charge is needed. Children will be delighted to have a method of transportation of their very own.
Reviews
Warranty
Shipping
Return Policy
We offer 90days manufacturer defect warranty on all our products, If any defect as a result of usage within the parameters of what it was made for, we shall repair or replace it with a new one. Note: if the product is no longer available, we shall replace the product with an alternative one of same purpose.

We assure you, our customer care officers will always be there to assist with anything you need. Please feel free to contact us on our email address stated below.
Email: info@vanaplus.com.ng
Call or Whatsapp Number: 0908 000 0232
Delivery timeline is within 2 to 5 working days for Lagos and Ogun State, depending on the logistic arrangement and 2 to 15 working days for other States. You will be contacted by the delivery personnel before they set out.

Time of Arrival: From Midday to Late Noon. This is due to one cannot predict traffic in Lagos nor in Ogun state and also we usually group deliveries along the same route. This applies to other States as well but it depends on the shipping agency.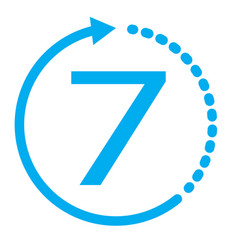 Free 7-day return if eligible. For more information on the return shipping options, go to Vanaplus Return Policy