VisiCook Airchef Airfryer
VisiCook Airchef Airfryer
Almost anything you can cook in a regular fan assisted oven, you can cook in Visicook Airchef - and normally faster and therefore cheaper. In typical use, it will use less than 1 unit of electricity per hour. You save on the heat-up time of a conventional oven's cavity (of course, the Airchef needs to heat-up, but it is so fast and efficient) and the halogen heating and specially tuned fan system gives superb cooking results time after time.
 As a rule of thumb, use the same temperatures as you would in a fan-assisted oven..but maybe half or two-thirds the time. Always cook using the rack provided (so the hot air circulates around your food) or with the rotisserie and Rotofry basket provided. Oh, did we mention?
The Airchef can do rotisserie cooking (a powered rotating spit) and also has a Rotorfry basket in which potato chips can be tumble cooked in hot air. The standard accessories comprise the cooking rack, Rotorfry cooking basket, rotisserie and forks, tongs and cooking stand for these accessories after use. The Airchef features the EasyClean bowl - it easily removes for cleaning (it's dishwasher safe) and at 10L capacity, you can easily cater for a family sized meal. The rotisserie and Rotofry basket are easy to clean, too, in dishwasher or by hand. Want to learn more? See video here...(note that the steak cage and multi-skewer accessory are not standard accessories; the steak cage is available as an accessory (see related products, the multi-skewer accessory will be added when it's available).
Reviews
Warranty
Shipping
Return Policy
We offer 90days manufacturer defect warranty on all our products, If any defect as a result of usage within the parameters of what it was made for, we shall repair or replace it with a new one. Note: if the product is no longer available, we shall replace the product with an alternative one of same purpose.

We assure you, our customer care officers will always be there to assist with anything you need. Please feel free to contact us on our email address stated below.
Email: info@vanaplus.com.ng
Call or Whatsapp Number: 0908 000 0232
Delivery timeline is within 2 to 5 working days for Lagos and Ogun State, depending on the logistic arrangement and 2 to 15 working days for other States. You will be contacted by the delivery personnel before they set out.

Time of Arrival: From Midday to Late Noon. This is due to one cannot predict traffic in Lagos nor in Ogun state and also we usually group deliveries along the same route. This applies to other States as well but it depends on the shipping agency.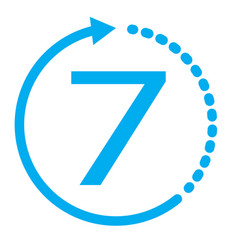 Free 7-day return if eligible. For more information on the return shipping options, go to Vanaplus Return Policy