Transcend 1TB - Storejet 25M3
Transcend 1TB - Storejet 25M3
One plus one is greater than two. The StoreJet 25M3 combines the shock-resistant qualities of Transcend's award-winning rugged StoreJet M series with the Super Speed 5Gb/s interface bandwidth of USB 3.0, allowing users to enjoy ultra-fast file transfers and the highest level of anti-shock protection. Key Features
Military-grade shock resistance*
SuperSpeed USB 3.0 compliant and backwards compatible with USB 2.0*
Advanced 3-stage shock protection system
Durable anti-shock rubber outer case
Advanced internal hard drive suspension system
Quick Reconnect Button – re-enable safely removed USB hard drive without unplug and reinsert
One Touch Auto-Backup button
256-bit AES file & folder encryption**
Exclusive Transcend Elite data management software
*Based on U.S. military drop-test standards MIL-STD-810F. Transcend is not responsible for recovering any data lost due to any improper usage. **Transcend Elite software is required to use this feature.
Size 129.5mm x 82.4mm x 20.4mm
Op. Voltage USB DC 5V
Op. Temperature 5°C (41°F)~55°C (131°F)
Storage Media 2.5″ SATA HDD
Weight 2TB: 230g 1TB / 500GB: 216g
1TB / 500GB: 216g Certificates
CE, FCC, BSMI Connection Interface
USB 2.0/3.0 Power Saving Mode
10 mins OneTouch Backup
Desktop or notebook computer with a working USB 2.0 or USB 3.0 port Operating Systems (OS):
Microsoft Windows XP
Microsoft Windows Vista
Microsoft Windows 7
Microsoft Windows 8
Microsoft Windows 8.1
Microsoft Windows 10
Mac OS 10.5 or later
Linux Kernel 2.6.31 or later
Reviews
Warranty
Shipping
Return Policy
We offer 90days manufacturer defect warranty on all our products, If any defect as a result of usage within the parameters of what it was made for, we shall repair or replace it with a new one. Note: if the product is no longer available, we shall replace the product with an alternative one of same purpose.

We assure you, our customer care officers will always be there to assist with anything you need. Please feel free to contact us on our email address stated below.
Email: info@vanaplus.com.ng
Call or Whatsapp Number: 0908 000 0232
Delivery timeline is within 2 to 5 working days for Lagos and Ogun State, depending on the logistic arrangement and 2 to 15 working days for other States. You will be contacted by the delivery personnel before they set out.

Time of Arrival: From Midday to Late Noon. This is due to one cannot predict traffic in Lagos nor in Ogun state and also we usually group deliveries along the same route. This applies to other States as well but it depends on the shipping agency.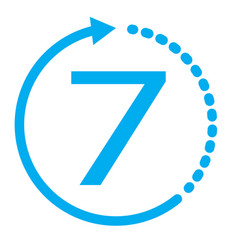 Free 7-day return if eligible. For more information on the return shipping options, go to Vanaplus Return Policy