SanDisk Connect Wireless Stick 16GB USB Flash Drive
SanDisk Connect Wireless Stick 16GB USB Flash Drive
The SanDisk Connect Wireless Stick is the flash drive reinvented to work not just with your computer, but also with your phone and tablet. With the SanDisk Connect Stick in your pocket, in your bag or across the room, you can wirelessly access your media or transfer large files, stream HD videos and music, and save and share photos and videos to and from your mobile device.
Delivering up to 16GB of extra capacity, the SanDisk Connect Wireless Stick empowers your mobile lifestyle—whether you're running a sales meeting or taking a hike in the woods. SanDisk Connect Wireless Stick lets you stream video or music to as many as three other devices at the same time, or gives you access to all your stuff from the pocket of your jeans. When you're feeling old school, use the USB connector to plug in.
Connect without wires or the internet
Imagine a flash drive that you don't ever have to plug in, except to charge it. Imagine that it works with your phone, your tablet, your computer—and all your friends' devices—wirelessly. Now imagine it works wherever you are—even if you happen to be in the kitchen and your Wireless Stick is in the den.
Wirelessly save and access all your stuff
With the SanDisk Connect app installed on your mobile device, you can upload, download, save, share and play all your stuff from a distance, to and from the device you want to use.
Share with all your best friends
Don't be selfish with your selfies—or with your presentations, your pictures or your favorite music. SanDisk Connect Wireless Stick can share content with multiple devices at once. Think about that for your next team meeting—or your next trip to the beach.
Stream videos to up to 3 devices—at the same time
SanDisk Connect Wireless Stick is a great entertainer, too. You can stream music or videos to three smartphones, tablets or computers as long as they're somewhere in the vicinity—the back seat, the next tent or the other end of the conference table.
Free Up Phone/Tablet Memory
Offers 16GB so you never need to worry about being out of memory.
Automatically Backup Photos and Videos
Set the app to automatically copy photos and videos from your camera roll to the drive when the drive is connected.
Reviews
Warranty
Shipping
Return Policy
We offer 90days manufacturer defect warranty on all our products, If any defect as a result of usage within the parameters of what it was made for, we shall repair or replace it with a new one. Note: if the product is no longer available, we shall replace the product with an alternative one of same purpose.

We assure you, our customer care officers will always be there to assist with anything you need. Please feel free to contact us on our email address stated below.
Email: info@vanaplus.com.ng
Call or Whatsapp Number: 0908 000 0232
Delivery timeline is within 2 to 5 working days for Lagos and Ogun State, depending on the logistic arrangement and 2 to 15 working days for other States. You will be contacted by the delivery personnel before they set out.

Time of Arrival: From Midday to Late Noon. This is due to one cannot predict traffic in Lagos nor in Ogun state and also we usually group deliveries along the same route. This applies to other States as well but it depends on the shipping agency.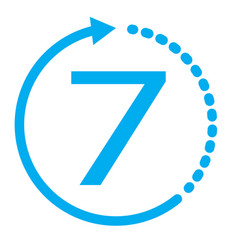 Free 7-day return if eligible. For more information on the return shipping options, go to Vanaplus Return Policy