Samsonite Ultra-lite 2.0 Soft side Spinner 2 Set
 Samsonite Ultra-lite 2.0 2-piece Soft side Spinner Set
Body Material: 100% Nylon fabric with Sam Guard water repellent coating provides the ultimate protection for your delicate belongings
Wheels: Effortless Sphere wheels are designed to take on the worst terrain with ease and comfort
Handle: Ultra-light and cushioned matte nickel aluminum handle tubes with ergonomic push-button locking handle, designed with comfort in mind
Oversized main-opening zippers allow easy opening and closure of a fully-packed case
All sizes expand for added capacity, allowing extra room for outerwear and extra souvenirs
Top and side carry-handle is fully padded and cushioned for the most comfortable lift.
Interior lid with full sized "U" shape zippered pocket provides organization and separation for clean or soiled garments while traveling
Elasticized cross-straps for holding contents securely and neatly in place while minimizing wrinkles
Built-in and secure ID Tag for safe and inconspicuous personalization
Bottom lift grip allows easy stowing and positioning of your case
Please check with your airline for baggage restriction and requirements.
21" Spinner Dimensions:
Packing Capacity: 20.25"H x 15.0"W x 7.87"D
Expansion: .75"
Linear Inches: 43.12"
Weight: 6.5lbs
27" Spinner Dimensions:
Packing Capacity: 27.0"H x 18.5"W x 9.5"D
Expansion: .75"
Linear Inches: 55"
Weight: 8.12lbs
Brand: Samsonite
Closure Type: Zipper
Collection Name: Ultralite 2.0
Expandable: Yes
Hard/Soft Sided: Soft Sided
Includes Handle: Yes
Includes Lock: Yes
Includes Strap/Hanger: Yes
Luggage Type: Luggage Sets
Material: Nylon
Number of Pieces: 2
Wheeled: Yes
Reviews
Warranty
Shipping
Return Policy
We offer 90days manufacturer defect warranty on all our products, If any defect as a result of usage within the parameters of what it was made for, we shall repair or replace it with a new one. Note: if the product is no longer available, we shall replace the product with an alternative one of same purpose.

We assure you, our customer care officers will always be there to assist with anything you need. Please feel free to contact us on our email address stated below.
Email: info@vanaplus.com.ng
Call or Whatsapp Number: 0908 000 0232
Delivery timeline is within 2 to 5 working days for Lagos and Ogun State, depending on the logistic arrangement and 2 to 15 working days for other States. You will be contacted by the delivery personnel before they set out.

Time of Arrival: From Midday to Late Noon. This is due to one cannot predict traffic in Lagos nor in Ogun state and also we usually group deliveries along the same route. This applies to other States as well but it depends on the shipping agency.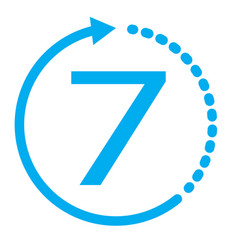 Free 7-day return if eligible. For more information on the return shipping options, go to Vanaplus Return Policy