Samsonite Soft-side Spinner Luggage 2 Set - Black
Samsonite Samsonite Stackit 2-piece Softside Spinner Luggage Set (black)
Samsonite StackIt 2-Piece Softside Spinner Luggage Set (Black)
Samsonites StackIT Collection. Now you can Get a Grip and Roll like never Before! Complete with our Patent Pending Piggyback Feature. This Collection is built to exceed the demands of the most discerning traveler. When you travel you need a product that not only looks great but that holds up to just about anything that gets in its way. With over 100 Years of experience Samsonite knows what it takes to make luggage that lasts and can stand the test of time. Tough enough for any travel situation, is a primary goal of Samsonite. StackIT products are shaped by years of luggage building knowledge that goes into its construction, making each size and style the Complete 2 Piece Collection for all your travel needs. Set features: 20" Spinner and a checked 25" Spinner Material and Construction: 400D x 360D Nylon that features oil resistant coating. Each case has a built-in expansion gusset to add extra packing capacity for when it might be needed. Handle System: Made of Ultra-light weight Aluminum with rubberized hand grips. Oversized zipper pulls allow easy opening and closure of a fully-packed case Cases feature two interior organization pockets to keep travelers organized on the go Expand your case for added capacity, allowing extra room for outerwear and souvenirs Top and side carry-handle designs are fully integrated with the case for added strength Mid-Depth cross straps reduce wrinkling keeping your clothing neatly pressed Fiberglass rod framing system ensures maximum strength with minimal weight Industry-leading Samsonite quality manufacturing standards, backed by a limited 10-year warranty 20" Spinner Dimensions: Packing Capacity: 20"H x 14"W x 8"D Overall Dimensions: 23.5"H x 14.5"W x 10"D Linear Inches: 48" Weight: 6.8 lbs. 25" Spinner Dimensions: Packing Capacity: 25.5"H x 20"W x11"D Overall Dimensions: 28.5"H x 20.5"W x 13.5"D Linear Inches: 62.5" Weight: 10.1 lbs.
Samsonite StackIt 2-Piece Softside Spinner Luggage Set (Black)
Reviews
Warranty
Shipping
Return Policy
We offer 90days manufacturer defect warranty on all our products, If any defect as a result of usage within the parameters of what it was made for, we shall repair or replace it with a new one. Note: if the product is no longer available, we shall replace the product with an alternative one of same purpose.

We assure you, our customer care officers will always be there to assist with anything you need. Please feel free to contact us on our email address stated below.
Email: info@vanaplus.com.ng
Call or Whatsapp Number: 0908 000 0232
Delivery timeline is within 2 to 5 working days for Lagos and Ogun State, depending on the logistic arrangement and 2 to 15 working days for other States. You will be contacted by the delivery personnel before they set out.

Time of Arrival: From Midday to Late Noon. This is due to one cannot predict traffic in Lagos nor in Ogun state and also we usually group deliveries along the same route. This applies to other States as well but it depends on the shipping agency.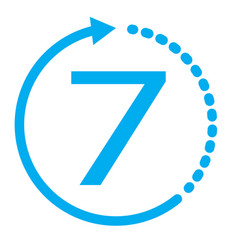 Free 7-day return if eligible. For more information on the return shipping options, go to Vanaplus Return Policy