APC Rack PDU, Switched, 2U, 32A, 230V, (16)C13
Rack PDU, Switched, 2U, 32A, 230V, (16)C13
Switched Rack Power Distribution Units (PDUs) provide advanced load monitoring combined with remote on/off switching control of individual outlets for power cycling, delayed power sequencing, and outlet use management.
Includes: Documentation CD, Installation Guide, Rack Mounting Brackets
Flash Upgradeable

Quickly and easily upgrade firmware via network download for future product enhancements. Eliminates the need to replace products already installed in the field when new features are released. (Note: Networked units only)
Switched Rack PDU Features & Benefits
Marketing Features
Alarm Thresholds
Define alarm thresholds in order to avoid overloaded circuits. Network and visual alarms inform the user of possible problems.
Power Delays
Allows users to configure the sequence in which power is turned on or off for each outlet. This helps avoid in-rushes at start-up, which can cause overloaded circuits and dropped loads. Sequencing also allows users to predetermine which piece of equipment is turned on first so other equipment dependant on that unit will function properly.
Remote Individual Outlet Control
Remotely manage outlets so users can turn outlets off that are not in use (prevent overloads) or recycle power to locked-up equipment (minimize costly downtime and avoid travel time to equipment).
Remote Management Capabilities
Full-featured network management interfaces that provide standards-based management via Web, SNMP, and Telnet. Allows users to access, configure, and manage units from remote locations to save valuable time. Associated with this feature is the ability to quickly and easily upgrade the firmware via network download to installed units for future product enhancements.
Local Current Monitoring Display
The aggregate current draw per power distribution unit is displayed on the unit via a digital display. The local digital display helps installers avoid overloaded circuits by providing a visible warning when the current draw is close to the maximum amperage draw of the strip.
Adaptability
Single input power source
Supply power from one branch whip to multiple pieces of equipment, conveniently powering rack-mount equipment. Saves time and money during installation by using one branch whip and standard connections.
Reviews
Warranty
Shipping
Return Policy
We offer 90days manufacturer defect warranty on all our products, If any defect as a result of usage within the parameters of what it was made for, we shall repair or replace it with a new one. Note: if the product is no longer available, we shall replace the product with an alternative one of same purpose.

We assure you, our customer care officers will always be there to assist with anything you need. Please feel free to contact us on our email address stated below.
Email: info@vanaplus.com.ng
Call or Whatsapp Number: 0908 000 0232
Delivery timeline is within 2 to 5 working days for Lagos and Ogun State, depending on the logistic arrangement and 2 to 15 working days for other States. You will be contacted by the delivery personnel before they set out.

Time of Arrival: From Midday to Late Noon. This is due to one cannot predict traffic in Lagos nor in Ogun state and also we usually group deliveries along the same route. This applies to other States as well but it depends on the shipping agency.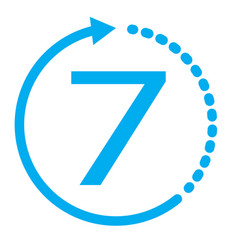 Free 7-day return if eligible. For more information on the return shipping options, go to Vanaplus Return Policy