Prima 4pcs Aluminium Non-Stick Sauce Pot
Prima Aluminium Non-Stick Sauce Pot Set with Stone Vein - 4 Pieces
As a home cook or professional chef, you appreciate preparing delightfully delicious, mouth watering recipes, you will appreciate the style and elegance of this non-stick sauce pot set with stone vein from Prima. This is a highly advanced, non-stick, cookware systems providing all the benefits of professional quality and durability a home cook could wish for. The non-stick interior cooking surface on every item allows you to cook favourite dishes and classic meals with less fat and oil.
The 8 Piece Cookware Set from Prima Non-stick line is a striking collection of cookware that will last and perform for years and years. With the pot sizes of Pot Size: 20cm, 24cm, 26cm, 28cm. This set will be the ideal addition to your kitchen. A product that would not be out of place in any working kitchen.
The see through lid aids convenient monitoring of cooking which eliminates lifting the lid, this in turn keeps the heat in and gives you better nutrient retention.
The set features a non-stick surface, which ensures that food will slide out easily and cleanup will not be a problem.
Features
• See-through lid aids convenient monitoring of cooking. Eliminates lid lifting for better heat and nutrient retention.
• Attractive design.
• Two layer non-stick interior for easy cooking and clean up. Heavy gauge aluminium.
• Heat proof coloured exterior, high reinforced with stainless steel for stronger support.
• Stay cool handle is reinforced with stainless steel for stronger support.
• Heat-resistant tempered glass lid for 'see through' cooking.
• Suitable for gas, electric and radiant ring.
• Fully dishwasher safe.
• 4 Pots and lids: Pot Size: 20cm, 24cm, 26cm, 28cm.
Reviews
Warranty
Shipping
Return Policy
We offer 90days manufacturer defect warranty on all our products, If any defect as a result of usage within the parameters of what it was made for, we shall repair or replace it with a new one. Note: if the product is no longer available, we shall replace the product with an alternative one of same purpose.

We assure you, our customer care officers will always be there to assist with anything you need. Please feel free to contact us on our email address stated below.
Email: info@vanaplus.com.ng
Call or Whatsapp Number: 0908 000 0232
Delivery timeline is within 2 to 5 working days for Lagos and Ogun State, depending on the logistic arrangement and 2 to 15 working days for other States. You will be contacted by the delivery personnel before they set out.

Time of Arrival: From Midday to Late Noon. This is due to one cannot predict traffic in Lagos nor in Ogun state and also we usually group deliveries along the same route. This applies to other States as well but it depends on the shipping agency.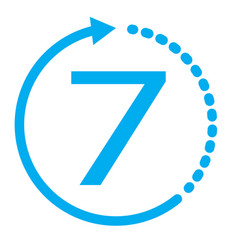 Free 7-day return if eligible. For more information on the return shipping options, go to Vanaplus Return Policy