My Jump N Swing Trampoline
MY Jump N Swing Trampoline
Kids will love playing on the My First Jump 'N Swing. Kids can bounce on the trampoline and swing on the attached swing seat. The My First Jump and Swing is made with fun and safety in mind. The frame is made from high-quality galvanized steel and integrated with 3 blow-molded plastic legs on the trampoline for durability and stability.
The jumping mat and steel springs together provide a soft bouncing action, and the safety enclosure made with PE netting, 3 strong steel arches and a zippered entry area ensure that your kids will not fall off. The attached blow-molded swing provides even more fun for your kids. This trampoline and swing combination is the perfect size for kids from 3-10 years old (maximum user weight of 100 lbs.) and is ideal for indoor or outdoor use. USA safety standards are met or exceeded to ensure safe, responsible use. Please limit to 1 jumper at a time and always have adult supervision.
Specifications
Integrated trampoline and swing system
High-quality galvanized steel frame integrated with 3 blow-molded legs on the trampoline for durability and stability and an attached blow-molded swing for extra play value
Safety enclosure with PE netting supported by 3 strong steel arch poles to prevent kids from falling off
Pad Spring Protector made from durable PVC material to cover springs and help prevent injury
Steel springs to provide soft bouncing action
Blow molded swing system is integrated with the trampoline.
Ideal for indoor or outdoor use
Perfect size for younger kids (age range 3-10 years old) to learn safe responsible bouncing and swinging fun
Meets or exceeds USA safety standards
Age Range: 3-10 years old with 100-lbs. weight
Reviews
Warranty
Shipping
Return Policy
We offer 90days manufacturer defect warranty on all our products, If any defect as a result of usage within the parameters of what it was made for, we shall repair or replace it with a new one. Note: if the product is no longer available, we shall replace the product with an alternative one of same purpose.

We assure you, our customer care officers will always be there to assist with anything you need. Please feel free to contact us on our email address stated below.
Email: info@vanaplus.com.ng
Call or Whatsapp Number: 0908 000 0232
Delivery timeline is within 2 to 5 working days for Lagos and Ogun State, depending on the logistic arrangement and 2 to 15 working days for other States. You will be contacted by the delivery personnel before they set out.

Time of Arrival: From Midday to Late Noon. This is due to one cannot predict traffic in Lagos nor in Ogun state and also we usually group deliveries along the same route. This applies to other States as well but it depends on the shipping agency.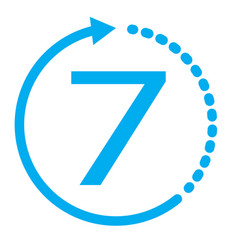 Free 7-day return if eligible. For more information on the return shipping options, go to Vanaplus Return Policy