Mercury IXA 80S BIZ Card Scanner
Mercury IXA 80S BIZ Card Scanner
Mercury IXA 80S Biz Card Scanner, it is a device that provide security for your business and allows you to scan all your physical business cards and create soft copies of the files. Mercury IXA 80S Biz Card Scanner allows you easily access the cards on your PC without having to run through the physical cards, and Saves you from the stress of carrying around your physical business cards
. Mercury IXA 80S Biz Card Scanner easily scan your business card and captures all the information about the business contact and crate an electronic contact information. Mercury IXA 80S Biz Card Scanner is design in a way that will recognize your business card and support multiple languages. Mercury IXA 80S Biz Card Scanner has the following features exporting of contacts into Outlook, High Speed quality scans up to 600 dpi, USB cable length of 14 inches,24 bit color output,1 bit B/w. Mercury IXA 80S Biz Card Scanner scanning speed is up to 10 ppm at color A8 size in 400 dpi, Mercury IXA 80S Biz Card Scanner weighs up to 153 g and it has a dimension of 108 x89 x32 mm. The Mercury IXA 80S Biz Card Scanner software has I.R.I.S Cardiris is use for card reader.
Reviews
Warranty
Shipping
Return Policy
We offer 90days manufacturer defect warranty on all our products, If any defect as a result of usage within the parameters of what it was made for, we shall repair or replace it with a new one. Note: if the product is no longer available, we shall replace the product with an alternative one of same purpose.

We assure you, our customer care officers will always be there to assist with anything you need. Please feel free to contact us on our email address stated below.
Email: info@vanaplus.com.ng
Call or Whatsapp Number: 0908 000 0232
Delivery timeline is within 2 to 5 working days for Lagos and Ogun State, depending on the logistic arrangement and 2 to 15 working days for other States. You will be contacted by the delivery personnel before they set out.

Time of Arrival: From Midday to Late Noon. This is due to one cannot predict traffic in Lagos nor in Ogun state and also we usually group deliveries along the same route. This applies to other States as well but it depends on the shipping agency.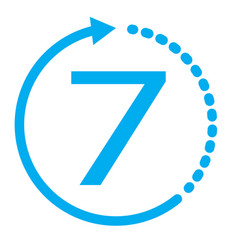 Free 7-day return if eligible. For more information on the return shipping options, go to Vanaplus Return Policy