Logitech USB Stereo Headset H340
Logitech USB Stereo Headset H340
Logitech USB Headset H340 has exceptional sound clarity with crystal-clear digital sound, your internet calls, music, viral videos, and more will sound better than they ever have. Enjoy a perfect, comfortable fit—with an adjustable, lightweight design.
In this day and age, finding a pair of headphones is tougher than it actually seems.
Make your search easier with the the Logitech H340 USB Headset. A lightweight, plug-and-play USB headset that delivers crystal-clear, digital audio, this accessory will certainly deliver your audio needs in great fidelity.
Plug-and-play
Everything about the Logitech H340 USB Headset is designed to cater to your listening needs. Achieve high-quality audio by simply plugging in the USB connection. It also features a noise-cancelling microphone which reduces background noise for natural sounding conversations. Thus, you can connect to your friends and family with crystal clear clarity.
Pure comfort
Stop straining your ears with those mediocre headphones. Enjoy unmatched comfort and the perfect fit with the lightweight, flexible headband.
Versatility at its finest
The Logitech H340 USB Headset is built to be the headset for all of your needs. It works with games, movies, music, and common calling applications including Skype, Yahoo! Messenger, Gmail Voice and Video Chat, and Windows Live Messenger.
Cater to your listening desires with the help of the Logitech H340 USB Headset.
Keep your jam on
If you are a music-enthusiast looking for an exceptional listening experience wherever you go, always turn to quality audio devices that deliver clean and smooth sounds. Feed your thirst for music with a variety of home theater systems, portable speakers, headphones, earphones and more that you can select from the Consumer Electronics category. There are CD players, Bluetooth-capable earphones, headsets, and speakers too!
Windows or Mac OS
USB port
Plug-and-play
Noise-canceling microphone
Clear, digital audio
Perfect fit with the lightweight, flexible headband
Flexible microphone
Reviews
Warranty
Shipping
Return Policy
We offer 90days manufacturer defect warranty on all our products, If any defect as a result of usage within the parameters of what it was made for, we shall repair or replace it with a new one. Note: if the product is no longer available, we shall replace the product with an alternative one of same purpose.

We assure you, our customer care officers will always be there to assist with anything you need. Please feel free to contact us on our email address stated below.
Email: info@vanaplus.com.ng
Call or Whatsapp Number: 0908 000 0232
Delivery timeline is within 2 to 5 working days for Lagos and Ogun State, depending on the logistic arrangement and 2 to 15 working days for other States. You will be contacted by the delivery personnel before they set out.

Time of Arrival: From Midday to Late Noon. This is due to one cannot predict traffic in Lagos nor in Ogun state and also we usually group deliveries along the same route. This applies to other States as well but it depends on the shipping agency.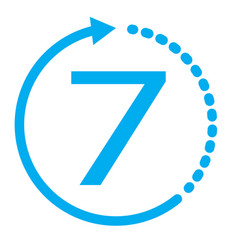 Free 7-day return if eligible. For more information on the return shipping options, go to Vanaplus Return Policy