Little Tikes Deluxe Ride & Relax Wagon with Umbrella
Little tikes Deluxe Ride & Relax Wagon with Umbrella
The Little Tikes Deluxe Ride and Relax Wagon with Umbrella is the perfect way to take your child along for a cool ride. Your kids will enjoy being a passenger in this wagon, which has a seating for two. This Little Tikes Ride and Relax wagon includes special flip seats for superior back support and a more comfortable trip. Further, the seat belts ensure that your kids ride safely.
To make sure that your kid never runs out of cool beverages and snacks, it comes with a cooler compartment attached to the back of the wagon. The cooler compartment on this kids' wagon comes with a drain, so you don't have to tip it over for cleaning. In addition, the drink holders enable your kids to keep their cups or bottles conveniently stored without spilling them all over. When your little one wants to take some rest after a stroll, you can convert the Little Tikes Deluxe Ride and Relax Wagon with Umbrella into a bench that he or she can relax on.
The QuietRide wheels produce very little noise, causing no disturbance to others. After your child is done playing, you can just flip the kids' wagon handle underneath to conveniently store it for transport.
Little Tikes Deluxe Ride and Relax Wagon with Umbrella:
Umbrella attaches to Little Tikes Ride and Relax wagon to keep kids out of the sun
Attached cooler can be filled with ice to keep drinks and snacks cold
Little Tikes Deluxe Ride and Relax Wagon with Umbrella comes with drink holders
Wagon converts to bench for a relaxing seat
Covered storage area lets you take all those essentials along
Removable sides enable you to cart around supplies in the Little Tikes wagon with umbrella
Wagon handle flips underneath for easy storage and transportation
QuietRide wheels for less noise
Little Tikes wagon with umbrella comes with seat belts
Little Tikes wagon with umbrella requires assembly
Reviews
Warranty
Shipping
Return Policy
We offer 90days manufacturer defect warranty on all our products, If any defect as a result of usage within the parameters of what it was made for, we shall repair or replace it with a new one. Note: if the product is no longer available, we shall replace the product with an alternative one of same purpose.

We assure you, our customer care officers will always be there to assist with anything you need. Please feel free to contact us on our email address stated below.
Email: info@vanaplus.com.ng
Call or Whatsapp Number: 0908 000 0232
Delivery timeline is within 2 to 5 working days for Lagos and Ogun State, depending on the logistic arrangement and 2 to 15 working days for other States. You will be contacted by the delivery personnel before they set out.

Time of Arrival: From Midday to Late Noon. This is due to one cannot predict traffic in Lagos nor in Ogun state and also we usually group deliveries along the same route. This applies to other States as well but it depends on the shipping agency.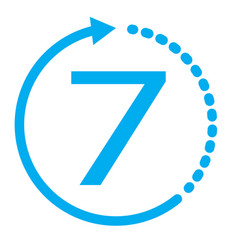 Free 7-day return if eligible. For more information on the return shipping options, go to Vanaplus Return Policy