Linsan Halogen Oven-Red
The Linsan Halogen oven uses efficient convention heating and high air flow cooking to replicate your traditional cooking methods with superb result-50% faster while using 75% less electricity.It roasts,bakes,grills,fry food tender and crispy with little or no oil. It defrosts and can oven cook frozen food straight from the freezer.
it has a 12L capacity which can be extented to 17L with the Extender for larger cooking.Easy to operate and clean with the non stick protective head.Also comes with two racks,tong,Instruction manual and extender.
This super -handy oven syystem will quickly become an indispensible part of your kitchen
Reviews
Warranty
Shipping
Return Policy
We offer 90days manufacturer defect warranty on all our products, If any defect as a result of usage within the parameters of what it was made for, we shall repair or replace it with a new one. Note: if the product is no longer available, we shall replace the product with an alternative one of same purpose.

We assure you, our customer care officers will always be there to assist with anything you need. Please feel free to contact us on our email address stated below.
Email: info@vanaplus.com.ng
Call or Whatsapp Number: 0908 000 0232
Delivery timeline is within 2 to 5 working days for Lagos and Ogun State, depending on the logistic arrangement and 2 to 15 working days for other States. You will be contacted by the delivery personnel before they set out.

Time of Arrival: From Midday to Late Noon. This is due to one cannot predict traffic in Lagos nor in Ogun state and also we usually group deliveries along the same route. This applies to other States as well but it depends on the shipping agency.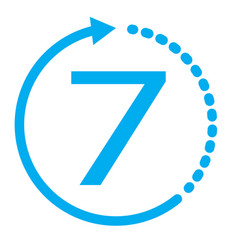 Free 7-day return if eligible. For more information on the return shipping options, go to Vanaplus Return Policy