Linsan Fast Boil Electric Kettle
Linsan Fast Boil Electric Kettle
The Lemon stainless steel traditional kettle combines classic design with high performance.
It is high wattage - 3 kilowatt (kW) - keeping the boiling time short to save you time and has a concealed element. This makes it easier to clean and more energy efficient than an immersed element, requiring a lower minimum water level in order to function safely. It has a capacity of 1.8 litres (l) and so can accommodate about six to eight cups - ideal for families.
The LIN-503 Kettle is designed with a rear water gauge indicating water level to help you fill the kettle to the desired amount. The traditional shape gives your kettle a sophisticated style, while the switch illuminates on boiling adding to the smart effect.
The kettle is fitted with a non-slip, 360° rotational base for left and right-handed usage and cord storage to keep your kitchen worktop fuss-free
Auto turn off
Boil dry protection
Large spout for easy boiling
Removable lime scale filter.
Reviews
Warranty
Shipping
Return Policy
We offer 90days manufacturer defect warranty on all our products, If any defect as a result of usage within the parameters of what it was made for, we shall repair or replace it with a new one. Note: if the product is no longer available, we shall replace the product with an alternative one of same purpose.

We assure you, our customer care officers will always be there to assist with anything you need. Please feel free to contact us on our email address stated below.
Email: info@vanaplus.com.ng
Call or Whatsapp Number: 0908 000 0232
Delivery timeline is within 2 to 5 working days for Lagos and Ogun State, depending on the logistic arrangement and 2 to 15 working days for other States. You will be contacted by the delivery personnel before they set out.

Time of Arrival: From Midday to Late Noon. This is due to one cannot predict traffic in Lagos nor in Ogun state and also we usually group deliveries along the same route. This applies to other States as well but it depends on the shipping agency.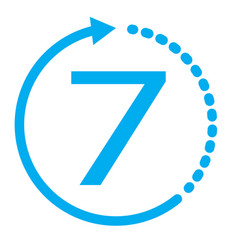 Free 7-day return if eligible. For more information on the return shipping options, go to Vanaplus Return Policy