Lifetime Batter Dispenser
Lifetime Batter Dispenser
BATTER UP! - KP Kitchen proudly presents to you our durable and reliable Pancake Batter Dispenser with a 4-cup capacity! Made entirely of high quality plastic, this easy to use baking tool is designed with a wide mouth opening making filling it up a breeze, and the quick close valve makes pouring the perfect pancake like a pro seem like child's play! The batter dispenser is very easy to clean. It's dishwasher safe but we recommend to wash it by hand directly after you used it.
SQUEEZE ME - Our redesigned easy-pull trigger handle has been repositioned to ensure quality and durability. In short, IT WON'T BREAK! So squeeze away, pancake after pancake. Not to mention, our fail safe valve doesn't leak, leaving your hands and kitchen clean, and making it safe to use by your little kids. Best of all, it's ¾ inch wide, allowing for chunky muffin mix, small chocolate chips and oatmeal to slide through easy breezy.
PORTION CONTROLLED - Lopsided pancake stacks for breakfast. The struggle is real. Keeping a consistent size for your pancakes and other baked goods can be a hassle to the untrained eye, but now, just squeeze and go with our food dispenser. Just pull the handle of the pancake maker, pour it in your pan or waffle iron, count to two, and move on. No-dripping. It's as simple as that!
DISPENSING USEFULNESS - Waffles, muffins, donuts, crepes, cake mix, and even pizza sauce: all fit perfectly through our dispensing valve, offering you the versatility to use your imagination and be in control of your mixes. Who knew that a home cooking utensil so simple would end up being so useful.
SERVICE WITH A SMILE - We pride ourselves on that. We want you to know that you matter to us here at KPKitchen. That's why we make sure you buy stress free. We have even included a FREE Cupcakes & Pancakes Recipes eBook as a BONUS just for YOU! If the product isn't for you, we'll refund your purchase. If you need a replacement, it's already on the way. Plus, you can keep your recipes eBook as our way of saying thanks for trusting us. YOU are our number one priority!
Reviews
Warranty
Shipping
Return Policy
We offer 90days manufacturer defect warranty on all our products, If any defect as a result of usage within the parameters of what it was made for, we shall repair or replace it with a new one. Note: if the product is no longer available, we shall replace the product with an alternative one of same purpose.

We assure you, our customer care officers will always be there to assist with anything you need. Please feel free to contact us on our email address stated below.
Email: info@vanaplus.com.ng
Call or Whatsapp Number: 0908 000 0232
Delivery timeline is within 2 to 5 working days for Lagos and Ogun State, depending on the logistic arrangement and 2 to 15 working days for other States. You will be contacted by the delivery personnel before they set out.

Time of Arrival: From Midday to Late Noon. This is due to one cannot predict traffic in Lagos nor in Ogun state and also we usually group deliveries along the same route. This applies to other States as well but it depends on the shipping agency.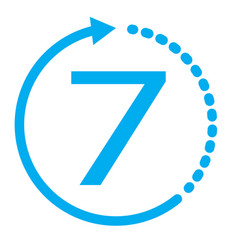 Free 7-day return if eligible. For more information on the return shipping options, go to Vanaplus Return Policy