12v Lamborghini Murcielago Ride-On Car
Lamborghini Murcielago Ride-On Car - 12V
The Kalee Lamborghini Murcielago 12V Ride-On Car will have your child riding in style. It is every bit as desirable as its adult version which delights kids of all ages. The ride on-toy car is one-fourth the scale of the original and it is recommended for kid's ages two and up and under 66 pounds. It is a single seater and has cool graphic details that are similar to the real thing. The Lamborghini Murcielago ride-on car in flat black features a cool spoiler for an added sporty look.
Designed to help develop motor skills and hand eye coordination, it makes an excellent gift for those little car enthusiasts in your life. Quality made with top of the line components, it will hold up to normal wear and tear so your child can enjoy the riding fun day after day. Let your little ones show off their driving skills in the neighborhood with this sleek and durable toy car.
Kalee 12V Lamborghini Murcielago Ride-On Car, Flat Black:
Recommended age: 2 and up
Ride-on toy car helps in developing motor skills and hand and eye coordination
Your child will ride in style with this cool car
Ride-on toy car with excellent graphic details similar to the original
Max rider weight: 66 lbs
Product dimensions: 47" x 18" x 24"
Box dimensions: 33" x 18" x 16"
Box weight: 24 lbs
Features a rear spoiler
Single seater
Reviews
Warranty
Shipping
Return Policy
We offer 90days manufacturer defect warranty on all our products, If any defect as a result of usage within the parameters of what it was made for, we shall repair or replace it with a new one. Note: if the product is no longer available, we shall replace the product with an alternative one of same purpose.

We assure you, our customer care officers will always be there to assist with anything you need. Please feel free to contact us on our email address stated below.
Email: info@vanaplus.com.ng
Call or Whatsapp Number: 0908 000 0232
Delivery timeline is within 2 to 5 working days for Lagos and Ogun State, depending on the logistic arrangement and 2 to 15 working days for other States. You will be contacted by the delivery personnel before they set out.

Time of Arrival: From Midday to Late Noon. This is due to one cannot predict traffic in Lagos nor in Ogun state and also we usually group deliveries along the same route. This applies to other States as well but it depends on the shipping agency.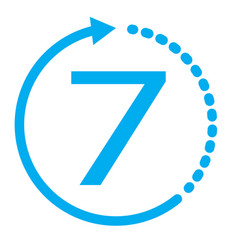 Free 7-day return if eligible. For more information on the return shipping options, go to Vanaplus Return Policy