12 Volt Battery Powered Ride On
Kid Trax Kid Trax Ram 12 - Volt Battery Powered Ride On
The new and improved 2013 RAM 3500 Dually features a stronger gear box for better performance as well as better packaging to prevent scratches from shipping! The 2013 RAM 3500 still has all the over-the-top real truck features kids love; like light up off road and cab running lights, opening doors, six giant tires with Power Trax" traction, and a truck bed that manually tilts and dumps cargo
Parents will love the RAM Dually too; with its easy to manage built in battery charge indicator and one step Direct Connect" battery charging system. With all these features packed into the RAM 3500 Dually Longhorn edition, this truck is sure to power endless backyard adventures!
Kid Trax RAM 3500 Dually 12-Volt Battery-Powered Ride-On:
Max forward speed of 5 mph
Max reverse speed of 2.5 mph
Working LED off-road lights
Working LED cab running lights
Kid Trax Power Sounds", Turbo diesel real time engine sound simulation
Turbo diesel real time engine sound simulation
Functioning tail gate
Kid Trax Direct Connect" Easy One Step Charging System
Battery Charge Indicator
Big off-road roll bar
Low battery warning chime
RAM Longhorn Edition western stitching theme seats
Mock burl wood dash
Chrome rims and grille
Opening driver and passenger side doors
Kid Trax Power Trax" rubber traction strip tires
Requires one 12-volt electrical battery (included)
Dimensions: 62"W x 36"H x 34"D
Maximum weight capacity: 130 lbs
Some assembly require
Age Range: 4 years and up
Max forward speed of 5 mph
Max reverse speed of 2.5 mph
Reviews
Warranty
Shipping
Return Policy
We offer 90days manufacturer defect warranty on all our products, If any defect as a result of usage within the parameters of what it was made for, we shall repair or replace it with a new one. Note: if the product is no longer available, we shall replace the product with an alternative one of same purpose.

We assure you, our customer care officers will always be there to assist with anything you need. Please feel free to contact us on our email address stated below.
Email: info@vanaplus.com.ng
Call or Whatsapp Number: 0908 000 0232
Delivery timeline is within 2 to 5 working days for Lagos and Ogun State, depending on the logistic arrangement and 2 to 15 working days for other States. You will be contacted by the delivery personnel before they set out.

Time of Arrival: From Midday to Late Noon. This is due to one cannot predict traffic in Lagos nor in Ogun state and also we usually group deliveries along the same route. This applies to other States as well but it depends on the shipping agency.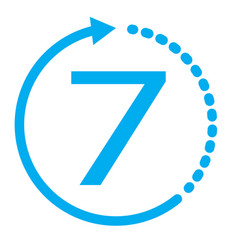 Free 7-day return if eligible. For more information on the return shipping options, go to Vanaplus Return Policy