26" Women's Nel Lusso Cruiser Bike
Huffy 26" Women's Nel Lusso Cruiser Bike
It's easy to picture riding the Powder Blue Huffy Nel Lusso under a bright blue sky. That's when every care slips away. The easy-to-ride single speed cruiser with coaster brakes is bike riding as it was always meant to be carefree and fun!
The cruise includes comfort and convenience options starting with storage. A durable Powder Blue basket is the right size for a jacket, snack, keys and phone.
A rear rack makes it easy to carry books or a grocery bag. Add your favorite beverage to the handlebar beverage holder to keep you fresh. The padded spring saddle is totally comfortable, with the perfect Nel Lusso style. An alloy quick release makes it easy to adjust the height for the perfect fit.
The two-color dual density grips and pedals in Cream and Butterscotch are uniquely designed for comfort. Total comfort and always fun. From Huffy, We Make Fun.
FEATURE: Easy storage from front to back with the roomy handlebar basket and rear rack, plus the added convenience of a handlebar beverage holder
Frame: Steel Cruiser frame in Gloss Power Blue
Handlebars: Cruiser handlebar with double comfort two-tone grips in Cr??me and Butterscotch for improved handling
Fenders: Butterscotch
Seat: Padded spring bike saddle with embroidery
Brakes: Easy to use coaster brakes
Tires: 26" x 2.125" cruiser tires in Creame
Reviews
Warranty
Shipping
Return Policy
We offer 90days manufacturer defect warranty on all our products, If any defect as a result of usage within the parameters of what it was made for, we shall repair or replace it with a new one. Note: if the product is no longer available, we shall replace the product with an alternative one of same purpose.

We assure you, our customer care officers will always be there to assist with anything you need. Please feel free to contact us on our email address stated below.
Email: info@vanaplus.com.ng
Call or Whatsapp Number: 0908 000 0232
Delivery timeline is within 2 to 5 working days for Lagos and Ogun State, depending on the logistic arrangement and 2 to 15 working days for other States. You will be contacted by the delivery personnel before they set out.

Time of Arrival: From Midday to Late Noon. This is due to one cannot predict traffic in Lagos nor in Ogun state and also we usually group deliveries along the same route. This applies to other States as well but it depends on the shipping agency.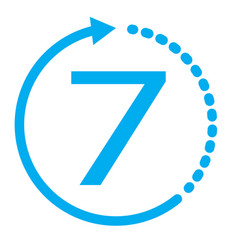 Free 7-day return if eligible. For more information on the return shipping options, go to Vanaplus Return Policy