Sim Internet Router + Outdoor Antenna+15 mtrs cable
Huawei 3.75g Sim Internet Router + Outdoor Antenna With 15 Mtrs Cable-28mbps
Huawei 28Mbps SIM Internet Router Data Kit + Outdoor Antenna With 15 mtrs Cable. Huawei B683 is a fast and stable router with 3G speeds up to 28.8 Mbps and direct sim slot. Users Can be connected to the high-speed wireless-n wireless network or LAN ports. This router has an external antenna connector where you can connect to a 3G antenna. 
The stylishly designed Huawei B683 is one of the latest innovation from Huawei in the field of mobile routers. 
The device is required to be connected to an electrical outlet and instantly a mobile wireless or wired network is established. 
The Huawei B683 provides a stable connection to the Internet using any 3G data connection. The Huawei B683 is a device that is prepared for the future and can handle the fastest mobile data networks currently available. HSPA + networks are data rates of up to 28 Mbps download and 5.76 Mbps upload feasible. 
Huawei B683 can be set up both a wireless and wired network. The device is equipped with four LAN ports which can connect to a network switch or four laptops computers can be connected. 
In addition, can also be configured a complete wireless network. Because the Huawei B683 meets the IEEE 802.11 b / g / n standard is the range of the Wi-Fi network and greater internal network speed significantly higher. Under the most ideal conditions can be via the wireless network achieved an internal network speed of 300Mbps. Suitable especially for IP network cameras and NVR or video recorders that have no Internet connection.
Huawei B683 power consumption is low. This 3G router support port  forwarding For IP cameras over the internet. The Huawei B683 can be easily configured and secured. The router has a built-in DHCP server, DNS Relay support and NAT. Several LED indicators on the device provide a good overview of the status of the internal and external network and the available connections. 
Reviews
Warranty
Shipping
Return Policy
We offer 90days manufacturer defect warranty on all our products, If any defect as a result of usage within the parameters of what it was made for, we shall repair or replace it with a new one. Note: if the product is no longer available, we shall replace the product with an alternative one of same purpose.

We assure you, our customer care officers will always be there to assist with anything you need. Please feel free to contact us on our email address stated below.
Email: info@vanaplus.com.ng
Call or Whatsapp Number: 0908 000 0232
Delivery timeline is within 2 to 5 working days for Lagos and Ogun State, depending on the logistic arrangement and 2 to 15 working days for other States. You will be contacted by the delivery personnel before they set out.

Time of Arrival: From Midday to Late Noon. This is due to one cannot predict traffic in Lagos nor in Ogun state and also we usually group deliveries along the same route. This applies to other States as well but it depends on the shipping agency.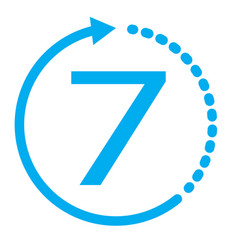 Free 7-day return if eligible. For more information on the return shipping options, go to Vanaplus Return Policy