HP LaserJet Pro M15a Printer
Get fast printing that fits your space and your budget. Produce professional-quality results, and print and scan from your smartphone.
Print speed, black
11 - 20
Color output
Black and white
Category
Product types
Laser printers
Family brand
LaserJet Pro
Usage
Perfect For
Business
Features
Functions
Print only
Display Specifications
Display
LED
Environmental
Acoustic pressure emissions bystander (active, printing)
51 dB(A)
Non-Operating Humidity Range
10 to 90% RH
Operating humidity range
10 to 80% RH
Storage temperature range
-20 to 60ºC
Operating temperature range
15 to 32.5ºC
Acoustic power emissions
6.5 B(A)
Recommended operating temperature range
17.5 to 25ºC
Acoustic power emissions (ready)
2.5 B(A)
Acoustic pressure emissions bystander (ready)
14 dB(A)
Cartridges and Printheads
Technology
Laser
Number of print cartridges
1 Black
Replacement cartridges
HP 44A Original Black (EMEA); HP 48A Original Black (ROW); LaserJet Toner Cartridge CF244A (EMEA); LaserJet Toner Cartridge CF248A (ROW)
Print Speed
Print speed black (normal, letter)
Up to 19 ppm
Print speed black (normal, A4)
Up to 18 ppm
Print speed
Print speed up to 19 ppm (black)
Print speed black (Portrait, A5)
Up to 7 ppm
Print speed footnote number (A5)
[8] Measured using ISO 24734 Feature Test, A5 Landscape Feed. Speed may vary based on content, PC, media orientation, and media type.
Battery and Power
Power
110V - 127V nominal @ +/-10% (min 99V, max 140V), 50 - 60Hz nominal +/- 3Hz (min 47Hz, max 63Hz), 220V - 240V nominal @ +/-10% (min 198V, Max 264V), 50 - 60Hz nominal +/- 3Hz (min 47Hz, max 63Hz)
Power Consumption Description
210 watts (active printing), 2.2 watts (ready), 0.4 watts (sleep), 0.1 watts (Manual-off), 0.1 watts (Auto-off/Manual-on), 0.4watts (Auto-off/Wake on USB)
Power supply type
Power requirements are based on the country/region where the printer is sold. Do not convert operating voltages. This will damage the printer and void the product warranty.
Print Time
First page out black (letter, ready)
As fast as 8.1 sec
First page out black (A4, ready)
As fast as 8.4 sec
First page out black (letter, sleep)
As fast as 8.2 sec
Reviews
Warranty
Shipping
Return Policy
We offer 90days manufacturer defect warranty on all our products, If any defect as a result of usage within the parameters of what it was made for, we shall repair or replace it with a new one. Note: if the product is no longer available, we shall replace the product with an alternative one of same purpose.

We assure you, our customer care officers will always be there to assist with anything you need. Please feel free to contact us on our email address stated below.
Email: info@vanaplus.com.ng
Call or Whatsapp Number: 0908 000 0232
Delivery timeline is within 2 to 5 working days for Lagos and Ogun State, depending on the logistic arrangement and 2 to 15 working days for other States. You will be contacted by the delivery personnel before they set out.

Time of Arrival: From Midday to Late Noon. This is due to one cannot predict traffic in Lagos nor in Ogun state and also we usually group deliveries along the same route. This applies to other States as well but it depends on the shipping agency.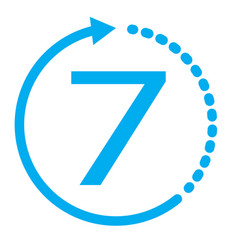 Free 7-day return if eligible. For more information on the return shipping options, go to Vanaplus Return Policy