HP 12C FINANCIAL CALCULATOR
HP 12C FINANCIAL CALCULATOR
The HP 12c Platinum is the latest version of the world's best-selling, longest-lasting financial calculator. It is aimed at students and professionals in real estate, finance, accounting, and business. It is sold alongside the 12C, with 6 times the speed and 4 times the memory of the original 12C.
The 12C is the tried-and-true choice, used by millions of professionals around the world. Essentially unchanged since its introduction in 1981, it is probably the best-known calculator model of all time.
Included Accessories
Premium soft pouch
Batteries
278-page printed user's manual
Optional Accessories

127 mm by 78.7 mm by 12.7 mm (5" by 3.1" by 0.5")
110 g (3.9 oz)
Silver and black metal faceplate with textured black plastic sides
Hard plastic keys with tactile feedback
Technical Specifications
10 character, 7-segment display with adjustable contrast
8502 processor
32 KB RAM (28 KB available to the user)
One CR2032 battery (700 hours battery life)
Over 130 built-in functions
10 digits displayed
HP part number F2231AA (Data Sheet)
Calculating Environments
Traditional RPN (Reverse Polish Notation) with four-level stack
Algebraic input
Programmability
Keystroke programming, with up to 399 steps
20 registers
Tests
Date calculations
Undo and backspace
Financial Capabilities
Time value of money (loans, savings and leasing)
Amortization
Cash flow analysis (up to 80 cash flows)
Internal rate of return
Net present value
Bond price and yield to maturity
Depreciation (straight line, declining balance, and sum-of-the-years'-digits)
Percent change and percent of total
Statistics
List-based, one- and two-variable statistics and forecasting
Σx, Σx2, Σy, Σy2, Σxy, mean, weighted mean, standard deviation
Linear, logarithmic, exponential, and power regression
Factorial
Standardized Exam Support
CFP and CFA Certification exams
GARP FRM Exam
Reviews
Warranty
Shipping
Return Policy
We offer 90days manufacturer defect warranty on all our products, If any defect as a result of usage within the parameters of what it was made for, we shall repair or replace it with a new one. Note: if the product is no longer available, we shall replace the product with an alternative one of same purpose.

We assure you, our customer care officers will always be there to assist with anything you need. Please feel free to contact us on our email address stated below.
Email: info@vanaplus.com.ng
Call or Whatsapp Number: 0908 000 0232
Delivery timeline is within 2 to 5 working days for Lagos and Ogun State, depending on the logistic arrangement and 2 to 15 working days for other States. You will be contacted by the delivery personnel before they set out.

Time of Arrival: From Midday to Late Noon. This is due to one cannot predict traffic in Lagos nor in Ogun state and also we usually group deliveries along the same route. This applies to other States as well but it depends on the shipping agency.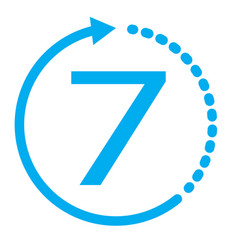 Free 7-day return if eligible. For more information on the return shipping options, go to Vanaplus Return Policy