Uncommon Wisdom to Inspire Your life 5 pieces
Uncommon Wisdom to Inspire Your life 5 pieces
For more than 40 years, Howard Stevenson has been a towering figure at Harvard Business School: the man who literally defined entrepreneurship and taught thousands of the world's most successful professionals.
Now – spurred by Stevenson's heart-stopping brush with death – his student, colleague, and dear friend Eric Sinoway shares the man's wisdom and inspiration. Through warm and engaging conversations, we hear Howard's timeless and practical lessons on pursuing both success and fulfillment, beginning with:
• Create a vision of your own legacy through a process called "business planning for life."
• Be entrepreneurial in driving your career ahead (even if you're not an entrepreneur).
• Exploit the inflection points in your life – whether "friend," "foe," or "silent."
• Cut risk in tough career and life decisions by shining the "light of predictability" on them.
• Plan for the ripples, not just the splash from your actions and choices.
Reading Howard's Gift is like having a wise, caring friend sit down and say, "Let's figure all this out together."
And the deeply personal perspectives from guest contributors – such as CNN correspondent Soledad O'Brien, Teach for America Founder Wendy Kopp, two-time Super Bowl Champion Carl Banks, and legendary MTV Founder Bob Pittman – reinforce the practical lessons in this clear-sighted book that will help readers "define success in their own terms," and "live a life with no regrets."  (less)
Reviews
Warranty
Shipping
Return Policy
We offer 90days manufacturer defect warranty on all our products, If any defect as a result of usage within the parameters of what it was made for, we shall repair or replace it with a new one. Note: if the product is no longer available, we shall replace the product with an alternative one of same purpose.

We assure you, our customer care officers will always be there to assist with anything you need. Please feel free to contact us on our email address stated below.
Email: info@vanaplus.com.ng
Call or Whatsapp Number: 0908 000 0232
Delivery timeline is within 2 to 5 working days for Lagos and Ogun State, depending on the logistic arrangement and 2 to 15 working days for other States. You will be contacted by the delivery personnel before they set out.

Time of Arrival: From Midday to Late Noon. This is due to one cannot predict traffic in Lagos nor in Ogun state and also we usually group deliveries along the same route. This applies to other States as well but it depends on the shipping agency.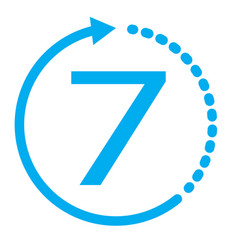 Free 7-day return if eligible. For more information on the return shipping options, go to Vanaplus Return Policy