Hisense TV 49 M2160F
Product Description
Fly away with us into a world where reality takes the back seat to imagination, sensation and intrigue. With Hisense LED, the optical limits and boundaries of traditional television are defied. And believe us, you imagination will leave you no choice but to indulge.
Full Technical Specs:
DISPLAY
Backlight System:
Direct LED
Brightness (cd/m.sq):
280
Native Contrast Ratio:
3000:1
Panel Resolution:
1920 x 1080
Response Time (ms):
6.5ms (Grey to Grey)
Viewing Angle (Horizontal / Vertical ):
176° / 160°
DIGITAL MULTIMEDIA PLAYER
Play back multiple audio & video files from external USB storage:
Yes
Music Playback:
Yes
Display Photos:
Yes
Video Playback:
Yes
RECEPTION SYSTEM
Auto Tune Setup Wizard:
Yes
AV Colour System:
PAL
AUDIO
MAX Audio Output (RMS):
2 x 10 Watt
TERMINAL INPUTS/OUTPUTS
HDMI Ports:
2
HDMI CEC:
n/a
Optical / Digital Audio Output (SPDIF):
n/a
USB Ports:
2
AV Input (Audio & Video):
1
AV Output (Audio & Video):
1 (Video Only)
Component Input (YPbPr):
1
Headphone (3.5 mm):
1
RF Tuner:
1
VGA Input:
n/a
DIMENSIONS
Carton box dimensions (mm):
1220 x 745 x 138
Dimensions with stand (mm):
1100 x 260 x 680
Dimensions without stand (no stand) – (mm):
1100 x 840 x 69
WEIGHT
Net Weight without stand (no stand):
9.75 kg
Net Weight with stand:
12.5 kg
ACCESSORIES INCLUDED
Battery
Yes
Remote Control
Yes
User Manual
Yes
Warranty Card
Yes
Reviews
Warranty
Shipping
Return Policy
We offer 90days manufacturer defect warranty on all our products, If any defect as a result of usage within the parameters of what it was made for, we shall repair or replace it with a new one. Note: if the product is no longer available, we shall replace the product with an alternative one of same purpose.

We assure you, our customer care officers will always be there to assist with anything you need. Please feel free to contact us on our email address stated below.
Email: info@vanaplus.com.ng
Call or Whatsapp Number: 0908 000 0232
Delivery timeline is within 2 to 5 working days for Lagos and Ogun State, depending on the logistic arrangement and 2 to 15 working days for other States. You will be contacted by the delivery personnel before they set out.

Time of Arrival: From Midday to Late Noon. This is due to one cannot predict traffic in Lagos nor in Ogun state and also we usually group deliveries along the same route. This applies to other States as well but it depends on the shipping agency.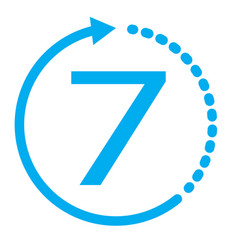 Free 7-day return if eligible. For more information on the return shipping options, go to Vanaplus Return Policy