HDMI Cable 3 in 1 Type
Gold plated pins and grounds connections. Watch video, stream media, and view documents through your TV. The cable gets the video signal out through HDMI standard output. High speed HDMI cable capatible with mobile phone, computer, TV, game player etc. 1.5m HDMI to HDMI Cable + HDMI to Mini HDMI Adaptor + HDMI to Micro HDMI Adaptor.
A must have accessory for those who would like to watch videos and work on the big screen. This cable is the perfect solution for you to share your photos and videos with your colleagues, family and friends. Adaptors: HDMI: Apply with HDMI digital camera, tablet, notebook, PC. Mini HDMI: Apply to Nokia N8, with mini HDMI digital camera, tablet, pc. Micro HDMI: For LG G2X /P990 /P99 /MTO XT800 /Zepelin XT720 /XT882 /MT810 /Me811/ Mt701/ Mt870/ Mb860 X2/ HTC EVO 4G /ACER A500 /W500 /FUJITSU S2900 HD F85 EXR CASIO Tr100. Note: Your TV must have HDMI for this cable to be compatible.
Reviews
Warranty
Shipping
Return Policy
We offer 90days manufacturer defect warranty on all our products, If any defect as a result of usage within the parameters of what it was made for, we shall repair or replace it with a new one. Note: if the product is no longer available, we shall replace the product with an alternative one of same purpose.

We assure you, our customer care officers will always be there to assist with anything you need. Please feel free to contact us on our email address stated below.
Email: info@vanaplus.com.ng
Call or Whatsapp Number: 0908 000 0232
Delivery timeline is within 2 to 5 working days for Lagos and Ogun State, depending on the logistic arrangement and 2 to 15 working days for other States. You will be contacted by the delivery personnel before they set out.

Time of Arrival: From Midday to Late Noon. This is due to one cannot predict traffic in Lagos nor in Ogun state and also we usually group deliveries along the same route. This applies to other States as well but it depends on the shipping agency.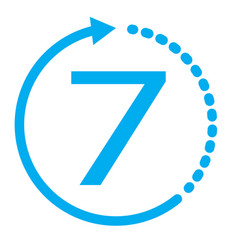 Free 7-day return if eligible. For more information on the return shipping options, go to Vanaplus Return Policy