500 GB DESKTOP INTERNAL HDD
Save

6

%
Original Price
₦11,550.00
HARD DRIVES - 500GB HDD INT. DESKTOP
Storage Capacity Up to 6TB
Boost your PC storage with WD Blue drives, the brand designed specifically for desktop and all-in-one PCs. The WD Blue family now delivers data storage capacities up to 6TB.
Improve PC Performance 
Pair a larger capacity drive with an SSD to give your desktop a performance and storage boost. The SSD maximizes speed of data access, while the WD Blue drive stores up to 6TB of movies, games, files, applications and more.
Upgrade and Backup with Ease
WD hard drives come with free access to WD Acronis True Image. Backup and restore functions make it easy to save and retrieve your personal data without the need to reinstall the OS.
Future-Proof Your Storage 
With better technology comes bigger storage needs. Cameras that record ultra-high definition video at 4K resolution at 30 frames per second require a ton of storage. Handling all that media is a snap with our 6TB drive. 
NoTouch Ramp Load Technology
Safely positions the recording head off the disk surface to protect your data.
IntelliSeek
Calculates optimum seek speeds to lower power consumption, noise and vibration...
Reviews
Warranty
Shipping
Return Policy
We offer 90days manufacturer defect warranty on all our products, If any defect as a result of usage within the parameters of what it was made for, we shall repair or replace it with a new one. Note: if the product is no longer available, we shall replace the product with an alternative one of same purpose.

We assure you, our customer care officers will always be there to assist with anything you need. Please feel free to contact us on our email address stated below.
Email: info@vanaplus.com.ng
Call or Whatsapp Number: 0908 000 0232
Delivery timeline is within 2 to 5 working days for Lagos and Ogun State, depending on the logistic arrangement and 2 to 15 working days for other States. You will be contacted by the delivery personnel before they set out.

Time of Arrival: From Midday to Late Noon. This is due to one cannot predict traffic in Lagos nor in Ogun state and also we usually group deliveries along the same route. This applies to other States as well but it depends on the shipping agency.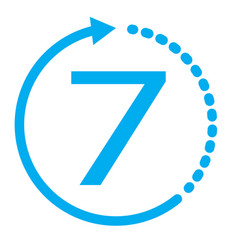 Free 7-day return if eligible. For more information on the return shipping options, go to Vanaplus Return Policy