Giant Watermelon Slicer
If you are looking for a healthy dessert of snack, or perhaps a refreshing bite to eat in the summer months then the juicy taste of a watermelon is perfect. Due to the size they can be a little tricky to slice and also a little dangerous with a large sharp knife slicing down towards the worktop.
 To use just slice the bottom and top of the water melon to create a flat edge where you can then safely stand it upright.
Then just push the slicer down over the fruit, forcing it straight down till you hit the chopping board the watermelon will be sliced and open out like a flower ready to be served.
  At 9-10 inches in diameter it has strong stainless steel blades slicing your water melon into 12 pieces, as well as cutting out the core for you too. This slicing gadget has two grip handles, one either side which allows to to easily push down on the slicer over the watermelon to cut.
Reviews
Warranty
Shipping
Return Policy
We offer 90days manufacturer defect warranty on all our products, If any defect as a result of usage within the parameters of what it was made for, we shall repair or replace it with a new one. Note: if the product is no longer available, we shall replace the product with an alternative one of same purpose.

We assure you, our customer care officers will always be there to assist with anything you need. Please feel free to contact us on our email address stated below.
Email: info@vanaplus.com.ng
Call or Whatsapp Number: 0908 000 0232
Delivery timeline is within 2 to 5 working days for Lagos and Ogun State, depending on the logistic arrangement and 2 to 15 working days for other States. You will be contacted by the delivery personnel before they set out.

Time of Arrival: From Midday to Late Noon. This is due to one cannot predict traffic in Lagos nor in Ogun state and also we usually group deliveries along the same route. This applies to other States as well but it depends on the shipping agency.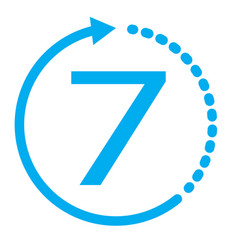 Free 7-day return if eligible. For more information on the return shipping options, go to Vanaplus Return Policy