12 Volt Battery Power Wheels Dune Racer
Fisher Price Power Wheels Dune Racer 12-Volt Battery-
The Fisher-Price Power Wheels Dune Racer 12-Volt Battery-Powered Ride-On provides a safe and fun way to get your kids into the action. It features bright colors and flashy graphics for their enjoyment. The Monster Traction drive system enables it to go on hard surfaces, wet grass and rough terrain, giving your child plenty of choices.
The dune racer ride-on has a sturdy steel frame with "chrome" wheels. With accents and an open cockpit design that is roomy enough to handle two riders, this car is sure to keep your child entertained for a long time. There's even storage under the hood for toys and other take-along necessities. The kids' dune racer has two forward drive speeds, one reverse speed and a 12-volt rechargeable battery. Some assembly is required. This truck can handle a weight capacity of up to 130 pounds, giving your child plenty of room to bring along a friend and extra toys. It offers a fun and safe outdoor playing option.
Fisher-Price Power Wheels Dune Race:
Drives on hard surfaces, wet grass and rough terrain
2 speeds forward plus reverse
Maximum speed: 5 mph
Sturdy steel frame
Flashy "chrome" accents
Dune racer ride-on in red has an open cockpit design
Roomy enough to handle 2 riders
Monster Traction drive system
Storage under the hood for toys
Requires one 12V battery (battery and charger included)
Maximum weight capacity: 130 lbs
Reviews
Warranty
Shipping
Return Policy
We offer 90days manufacturer defect warranty on all our products, If any defect as a result of usage within the parameters of what it was made for, we shall repair or replace it with a new one. Note: if the product is no longer available, we shall replace the product with an alternative one of same purpose.

We assure you, our customer care officers will always be there to assist with anything you need. Please feel free to contact us on our email address stated below.
Email: info@vanaplus.com.ng
Call or Whatsapp Number: 0908 000 0232
Delivery timeline is within 2 to 5 working days for Lagos and Ogun State, depending on the logistic arrangement and 2 to 15 working days for other States. You will be contacted by the delivery personnel before they set out.

Time of Arrival: From Midday to Late Noon. This is due to one cannot predict traffic in Lagos nor in Ogun state and also we usually group deliveries along the same route. This applies to other States as well but it depends on the shipping agency.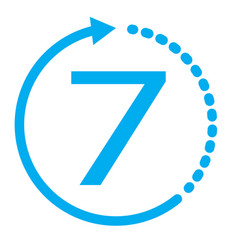 Free 7-day return if eligible. For more information on the return shipping options, go to Vanaplus Return Policy