F & D V10 2.0 Portable Multimedia Speakers
F & D V10 2.0 Portable Multimedia Speakers
Enhance the sound output of your personal computer or laptop with the F&D V10 2.0 multimedia speakers. Featuring an attractive design, this speaker system will make a great addition to your study room or computer desk. Thanks to its compact design, this system can be easily transported in your backpack. Their high glossy front finish adds a stylish edge to their appeal. Easy to set up and use, these F&D V10 multimedia speakers are a great choice to amplify your laptop or PC audio experience and take it to the next level.
Equipped with a full-range driver, the F&D 2.0 multimedia speakers are sure to impress you with their performance. The vertical grills and tilted angles of these 2.0 multimedia speakers deliver superior and immersive sound. Featuring a simplistic design, these speakers are easy to operate. You can use the side volume control to adjust the volume of these speakers. The green LED power indicator of this speaker set keeps you informed on the power status. Attach this speaker set to your laptop or computer to enjoy music and movies in exceptional sound.
These F&D multimedia speakers can be easily connected to your personal computer or laptop. All you need to do is plug these USB-based speakers to your laptop to get a high-quality sound output. Whether it is your favourite rock band, movie or game, these F&D 2.0 speakers will keep you delighted with their outstanding performance. When it comes to good-quality speakers, the F&D V10 2.0 multimedia speakers can make an ideal choice for an enriching music experience. Designed to offer convenience, these speakers are sure to deliver a top-notch audio experience.
Includes: Two speakers and an attached cable
Channel: 2.1
Easy to set up, use and connect
11 degree tilted speaker
Vertical grills for better sound
Consumes less power
Side volume control and LED power indicator
USB based
Output Power: 1W
USB-powered speakers offer the ease of convenience for those who don't have the time or inclination for geeky details. Overlook the complications, grab these for a non-fussy sound experience
The V10's 5090 full-range driver with titled angles of the speakers make you listen to clear sound without too many complications
With 1W output power, there need not be too many buttons and controls to handle. This speaker set just has a side volume control and green LED power-indicator. Keep it simple!
Made specially for those who want to boost their PC or laptop experience, these speakers are USB based. Simply plug in and enjoy
Highlights
11-degree tilted speaker
1W output power
High glossy front finish
Vertical grills to facilitate better sound
Reviews
Warranty
Shipping
Return Policy
We offer 90days manufacturer defect warranty on all our products, If any defect as a result of usage within the parameters of what it was made for, we shall repair or replace it with a new one. Note: if the product is no longer available, we shall replace the product with an alternative one of same purpose.

We assure you, our customer care officers will always be there to assist with anything you need. Please feel free to contact us on our email address stated below.
Email: info@vanaplus.com.ng
Call or Whatsapp Number: 0908 000 0232
Delivery timeline is within 2 to 5 working days for Lagos and Ogun State, depending on the logistic arrangement and 2 to 15 working days for other States. You will be contacted by the delivery personnel before they set out.

Time of Arrival: From Midday to Late Noon. This is due to one cannot predict traffic in Lagos nor in Ogun state and also we usually group deliveries along the same route. This applies to other States as well but it depends on the shipping agency.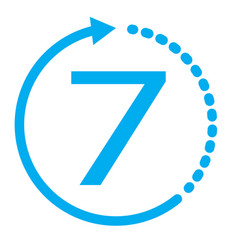 Free 7-day return if eligible. For more information on the return shipping options, go to Vanaplus Return Policy