F & D Bluetooth Subwoofer Speaker - F-210X
F & D Bluetooth Subwoofer Speaker - F-210X
Wireless Music: Bluetooth enabled speaker allows you to stream your music from your smart device. Plug' n 'Play: USB connectivity allows you to play your entire music collection with the click of a button.
When it comes to audio quality, this soundbar is designed for delivering incredible audio clarity and optimum performance that will surely satisfy all music lovers. It has 7 cm full range drivers and 2.54 cm silk tweeter per channel with built-in Class-D amplifier for the speakers. This not only produces superior quality sound but also make sure that the sound reach every single corner of the room to provide you musical experience like never before.
Uninterrupted Digital FM works on Advance PLL technology to give uninterrupted sound.
2.5 inches full range driver for satellites and 4 inches bass driver for subwoofer
Bluetooth 4.0 version audio streaming
Plug and play USB card reader
USB reader supporting MP3/WMA dual formats decoding
FM storage for up to 100 stations
Fluorescence full function remote control
F21OX
- 2.1 Bluetooth speaker
- 4.0 Bluetooth 4.0
Minimalistic, Yet Elegant Design
Embossed satellite design gives a new appeal to a classic look.
Beautiful &Balanced Sound with Heavy Bass
With a 2.5" full range driver for satellites and a 4" bass driver for the subwoofer, you can experience full, clear sound with a powerful bass.
High-Density MDF Subwoofer
100% pure wooden cabinet delivers strong, low distortion bass.
Bluetooth 4.0
Bluetooth 4.0 works at a distance of over 15 meters.
Dual Format Decoding
USB reader supports MP3/WMA dual formats decoding.
PLL FM
Uninterrupted digital FM works on PLL technology.
FM Storage
This speaker can store up to 100 FM radio stations.
Full Function Control Buttons on Top
Top controls for volume, source, neet/pre, play/pause.
 Remote Controlled at a Distance
Full function remote control works even at a distance of over 10 meters.
Analog RCA Audio Input
- RCA input for DVD/TV connection
- FM Ant
- Bass
- Audio Inputs (DVD, TV)
- Power
- Audio Output
- Power Cable
Reviews
Warranty
Shipping
Return Policy
We offer 90days manufacturer defect warranty on all our products, If any defect as a result of usage within the parameters of what it was made for, we shall repair or replace it with a new one. Note: if the product is no longer available, we shall replace the product with an alternative one of same purpose.

We assure you, our customer care officers will always be there to assist with anything you need. Please feel free to contact us on our email address stated below.
Email: info@vanaplus.com.ng
Call or Whatsapp Number: 0908 000 0232
Delivery timeline is within 2 to 5 working days for Lagos and Ogun State, depending on the logistic arrangement and 2 to 15 working days for other States. You will be contacted by the delivery personnel before they set out.

Time of Arrival: From Midday to Late Noon. This is due to one cannot predict traffic in Lagos nor in Ogun state and also we usually group deliveries along the same route. This applies to other States as well but it depends on the shipping agency.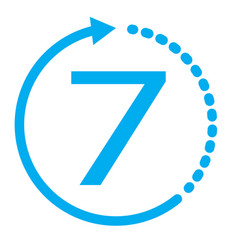 Free 7-day return if eligible. For more information on the return shipping options, go to Vanaplus Return Policy