Evolving Excellence
A categorized compilation of favorite posts from the Evolving Excellence blog, Evolving Excellence: Thoughts on Lean Enterprise Leadership offers different-even outright contradictory-viewpoints that explore various aspects of lean enterprise excellence. In the shared desire to see American manufacturing thrive, authors Kevin Meyer and Bill Waddell have poured their knowledge, opinions, and ideas into their blog for the past two years.
Sometimes tongue in cheek, usually provocative, occasionally humorous, but always passionate, they point out the failures of companies, organizations, and individuals in the manufacturing industry while also lauding those that understand true excellence.
In Evolving Excellence, you'll find a bevy of different topics including: ·Learning from the masters of lean manufacturing ·Life, liberty, and the pursuit of manufacturing ·The false god of the almighty algorithm ·Looking lean vs. being lean ·The impending global struggle between workers and management "If you love manufacturing then we hope you're reading Evolving Excellence. It's a must-read for manufacturers and those who dream."-Pat Cleary, Senior Vice President, National Association of Manufacturers "The authors are knowledgeable and they tell it like it is."-Bob Emiliani, author of Shingo Prize winning Better Thinking, Better Results Evolving Excellence also includes a glossary of popular terms and a list of resources to help further your knowledge of excellence in manufacturing. Delve into this amazing collection, and discover the different facets of lean enterprise leadership!
Reviews
Warranty
Shipping
Return Policy
We offer 90days manufacturer defect warranty on all our products, If any defect as a result of usage within the parameters of what it was made for, we shall repair or replace it with a new one. Note: if the product is no longer available, we shall replace the product with an alternative one of same purpose.

We assure you, our customer care officers will always be there to assist with anything you need. Please feel free to contact us on our email address stated below.
Email: info@vanaplus.com.ng
Call or Whatsapp Number: 0908 000 0232
Delivery timeline is within 2 to 5 working days for Lagos and Ogun State, depending on the logistic arrangement and 2 to 15 working days for other States. You will be contacted by the delivery personnel before they set out.

Time of Arrival: From Midday to Late Noon. This is due to one cannot predict traffic in Lagos nor in Ogun state and also we usually group deliveries along the same route. This applies to other States as well but it depends on the shipping agency.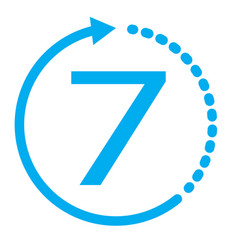 Free 7-day return if eligible. For more information on the return shipping options, go to Vanaplus Return Policy