Camo 6V 4X4 Battery-Powered Ride-On
Dynacraft Surge Camo 6V 4X4 Battery-Powered Ride-On
Young drivers will enjoy driving around in the Dynacraft Surge Camo 4x4 6V Ride-On Vehicle toy. This toy features vivid camo graphics for a cool look, a working horn and sound bites to bring the experience of driving to life. Light-up fog lights and a rear roll bar help complete the awesome look, and tough tires can take on the road.
The single driver seat features an adjustable play seat belt to keep your little adventurer comfy as he or she drives in forward or reverse at speeds up to 2.5 miles per hour. This battery powered ride on takes 8 hours to charge, and can run for a solid 45 minutes. It's capable of supporting children between the ages of 3 and 8 that weigh up to 65 lbs. This toy is fun for driving around on the pavement of the street or the dirt and grass of the front lawn. Don't miss out on the Dynacraft Surge Camo 4x4 6V Ride-On Vehicle toy. 
Dynacraft Surge Camo 6V 4X4 Battery-Powered Ride-On:
4x4 ride on age range: 3 to 8 years
Vivid Surge camo graphics
Working horn and sound bites
Light-up fog lights
Rear roll bar
Single driver seat features an adjustable play seat belt
Charge time: 8 hours
Run time: 45 minutes
Number of speeds: one
Top speed: 2.5 mph
Weight limit: 65 lbs
Capable of driving both forwards and reverse
Capable of driving on concrete, dirt and grass
Reviews
Warranty
Shipping
Return Policy
We offer 90days manufacturer defect warranty on all our products, If any defect as a result of usage within the parameters of what it was made for, we shall repair or replace it with a new one. Note: if the product is no longer available, we shall replace the product with an alternative one of same purpose.

We assure you, our customer care officers will always be there to assist with anything you need. Please feel free to contact us on our email address stated below.
Email: info@vanaplus.com.ng
Call or Whatsapp Number: 0908 000 0232
Delivery timeline is within 2 to 5 working days for Lagos and Ogun State, depending on the logistic arrangement and 2 to 15 working days for other States. You will be contacted by the delivery personnel before they set out.

Time of Arrival: From Midday to Late Noon. This is due to one cannot predict traffic in Lagos nor in Ogun state and also we usually group deliveries along the same route. This applies to other States as well but it depends on the shipping agency.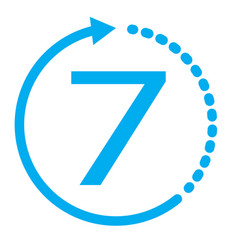 Free 7-day return if eligible. For more information on the return shipping options, go to Vanaplus Return Policy