Don't Let Death Ruin Your Life
Don't Let Death Ruin Your Life
A practical guide to reclaiming happiness after the death of a loved one
It contain unique guide that reveals on how to turn the time of sadness into an opportunity for positive change and growth.
Jill Brooke shows how to cope with grief and how to use it as a springboard for greater achievement and happiness. Although they are no longer physically with us, we can keep our loved ones emotionally and spiritually close by incorporating their memories into our daily lives. Not only can we draw comfort from their sustaining presence, but we can have a positive impact on those around us. Recent research has shown that the trauma of loss can stimulate creativity which, in turn, leads to new opportunities for happiness and success. Rosie O'Donnell, Bill Cosby, Paul McCartney, and Katie Couric are just a few of the people in this book who have coped with loss in unique and special ways.
Including tips on how to preserve our memories, create lasting family histories, and reach out to others, Don't Let Death Ruin Your Life shows how the experience of grieving helps us to heal, learn, and grow. Filled with gentle guidance and practical advice, this indispensable handbook takes readers on a journey that will motivate, inspire, and transform their lives.
Reviews
Warranty
Shipping
Return Policy
We offer 90days manufacturer defect warranty on all our products, If any defect as a result of usage within the parameters of what it was made for, we shall repair or replace it with a new one. Note: if the product is no longer available, we shall replace the product with an alternative one of same purpose.

We assure you, our customer care officers will always be there to assist with anything you need. Please feel free to contact us on our email address stated below.
Email: info@vanaplus.com.ng
Call or Whatsapp Number: 0908 000 0232
Delivery timeline is within 2 to 5 working days for Lagos and Ogun State, depending on the logistic arrangement and 2 to 15 working days for other States. You will be contacted by the delivery personnel before they set out.

Time of Arrival: From Midday to Late Noon. This is due to one cannot predict traffic in Lagos nor in Ogun state and also we usually group deliveries along the same route. This applies to other States as well but it depends on the shipping agency.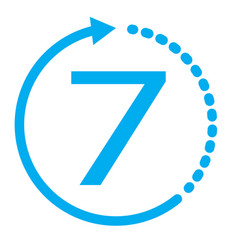 Free 7-day return if eligible. For more information on the return shipping options, go to Vanaplus Return Policy