Culture, Democracy and Development in Africa
Culture, Democracy and Development in Africa By Alexius Amtaika
Culture, Democracy and Development in Africa By Alexius Amtaika
Conceptually and programmatically, there is no clear connection between the concepts of democracy, culture and development. However, the influences of Western European countries in the implementation of democratic ideals and development models, plans and programs on the African continent, has created vast fields of play between them, in so doing informing and blending into one another. It is in the context of this that this book comes to the fore. First, to assess the question of whether development undergirds democracy or promote democratic impulses. Second, to scrutinize the casual link between democracy and development, which is taken for granted in our times. Third and finally, to assess the claims of whether culture is dynamic and fluid as it is in the era of increased global flows or as an entity to be compartmentalized or understood in fixed terms. The book takes the concept of culture as its point of departure to explore political, economic and social phenomena, on the grounds that, whenever one defines the concept of development or democracy, the notion of culture assumes a deterministic and influential role in it, and that the precepts of democracy or models of development are usually marked by tangible signs or sets of ideas, visions and claims, which ultimately determine the contours of culture. It is on these grounds that, not only does each of these three concepts supports or denotes group or institutional practices, but also contains conceptual claims with ideological power.
Reviews
Warranty
Shipping
Return Policy
We offer 90days manufacturer defect warranty on all our products, If any defect as a result of usage within the parameters of what it was made for, we shall repair or replace it with a new one. Note: if the product is no longer available, we shall replace the product with an alternative one of same purpose.

We assure you, our customer care officers will always be there to assist with anything you need. Please feel free to contact us on our email address stated below.
Email: info@vanaplus.com.ng
Call or Whatsapp Number: 0908 000 0232
Delivery timeline is within 2 to 5 working days for Lagos and Ogun State, depending on the logistic arrangement and 2 to 15 working days for other States. You will be contacted by the delivery personnel before they set out.

Time of Arrival: From Midday to Late Noon. This is due to one cannot predict traffic in Lagos nor in Ogun state and also we usually group deliveries along the same route. This applies to other States as well but it depends on the shipping agency.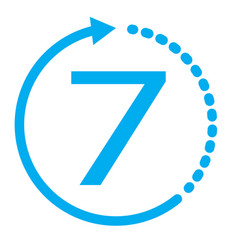 Free 7-day return if eligible. For more information on the return shipping options, go to Vanaplus Return Policy