Culture and Customs of the Yorùbá
Culture and Customs of the Yorùbá By Tóyìn Fálọlá
cpeople with insights from anthropology, arts, language and linguistics, literature, history, religion, sociology, philosophy, psychology, criminology, law, technology, medicine, pharmacy, engineering, economics, education, political science, music, theater, popular culture, cultural studies, migration and diaspora studies, gender, etc. Each chapter addresses the changes that have taken place in traditional culture. This blend between traditional culture and modifications to such culture gives a balanced and authentic picture of what can be regarded as culture and customs in present-day Yorùbá society.
Reviews
Warranty
Shipping
Return Policy
We offer 90days manufacturer defect warranty on all our products, If any defect as a result of usage within the parameters of what it was made for, we shall repair or replace it with a new one. Note: if the product is no longer available, we shall replace the product with an alternative one of same purpose.

We assure you, our customer care officers will always be there to assist with anything you need. Please feel free to contact us on our email address stated below.
Email: info@vanaplus.com.ng
Call or Whatsapp Number: 0908 000 0232
Delivery timeline is within 2 to 5 working days for Lagos and Ogun State, depending on the logistic arrangement and 2 to 15 working days for other States. You will be contacted by the delivery personnel before they set out.

Time of Arrival: From Midday to Late Noon. This is due to one cannot predict traffic in Lagos nor in Ogun state and also we usually group deliveries along the same route. This applies to other States as well but it depends on the shipping agency.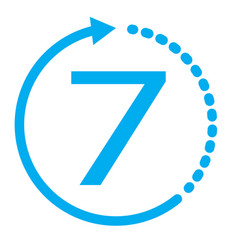 Free 7-day return if eligible. For more information on the return shipping options, go to Vanaplus Return Policy