Columbus Urban 25L Backpack - Brown
Columbus Urban 25L Backpack - Brown
Net pockets: They allow to store smaller objects and organize better personal items, offering comfort and functionality. 
 Pockets: The pockets allow storing less bulky items and better organize the belongings of users. 
 Adjustable Belt: The backpack has an adjustable belt for better grip and comfort with a practical and secure closure. 
 Interior compartments: The backpack has an interior compartment that facilitates the transport of material, dividing it according to needs. 
 Quilted back: The padding avoids friction with sharp edges and makes it more user-friendly.
Airflow system: The backpack is equipped with an airflow system to maintain ventilation and reduce humidity. 
Adjustable straps: The straps allow to make use of the backpack in a comfortable way to be able to adjust them and adapt them to different sizes. 
Computer compartment: Backpack equipped with space for the computer.  
 Backpack 25L ideal for traveling or daily use. 
 Computer pocket in the main compartment. 
 Front compartment with organizer. 
 External pockets for perfect storage of objects. 
Quilted back. 
 Upper handle. 
 Adjustable straps
Reviews
Warranty
Shipping
Return Policy
We offer 90days manufacturer defect warranty on all our products, If any defect as a result of usage within the parameters of what it was made for, we shall repair or replace it with a new one. Note: if the product is no longer available, we shall replace the product with an alternative one of same purpose.

We assure you, our customer care officers will always be there to assist with anything you need. Please feel free to contact us on our email address stated below.
Email: info@vanaplus.com.ng
Call or Whatsapp Number: 0908 000 0232
Delivery timeline is within 2 to 5 working days for Lagos and Ogun State, depending on the logistic arrangement and 2 to 15 working days for other States. You will be contacted by the delivery personnel before they set out.

Time of Arrival: From Midday to Late Noon. This is due to one cannot predict traffic in Lagos nor in Ogun state and also we usually group deliveries along the same route. This applies to other States as well but it depends on the shipping agency.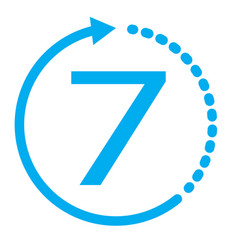 Free 7-day return if eligible. For more information on the return shipping options, go to Vanaplus Return Policy