CEO The Low Down On the Top Job
CEO The Low Down On the Top Job - Kevin Kelly
If you're a successful, ambitious executive, chances are you'll have dreamed of what it would be like in the top job. But what does it really mean to be a CEO? What would you have to do every day? What key qualities, experience and skills do all the top CEOs have in common? How would your performance be measured? And crucially, how do you land the top job?
Who better than the CEO of one of the world's best known executive search firms to answer these questions and to shed new insight on what it takes to succeed at the top?
In CEO, drawing on his unique access to the world's business leaders, Kevin Kelly opens the door of the corner office and lets you eavesdrop on conversations with the world's top CEO's, those who have stuck their necks out and really changed the way that things are done.
CEO provides a route-map for meeting the new challenges of building global organisations and sketches the new agenda for the world's CEOs. Sure CEOs still need to return value to shareholders and keep the financial analysts happy but the realities of business in the 21st century have changed, so that they also have to engage with new markers of success, like sustainability, ethics and genuine global impact. Find out what success means to people who have already made it and discover how you can make it too.
CEO. BE INSPIRED. BE SUCCESSFUL. BE THE CEO.
Reviews
Warranty
Shipping
Return Policy
We offer 90days manufacturer defect warranty on all our products, If any defect as a result of usage within the parameters of what it was made for, we shall repair or replace it with a new one. Note: if the product is no longer available, we shall replace the product with an alternative one of same purpose.

We assure you, our customer care officers will always be there to assist with anything you need. Please feel free to contact us on our email address stated below.
Email: info@vanaplus.com.ng
Call or Whatsapp Number: 0908 000 0232
Delivery timeline is within 2 to 5 working days for Lagos and Ogun State, depending on the logistic arrangement and 2 to 15 working days for other States. You will be contacted by the delivery personnel before they set out.

Time of Arrival: From Midday to Late Noon. This is due to one cannot predict traffic in Lagos nor in Ogun state and also we usually group deliveries along the same route. This applies to other States as well but it depends on the shipping agency.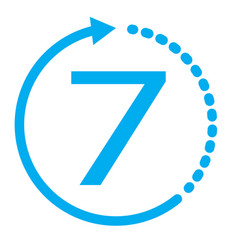 Free 7-day return if eligible. For more information on the return shipping options, go to Vanaplus Return Policy