Call of Duty: WWII – Multiplayer + Nazi Zombies PC Game
Medial size: 65 GB

Call of Duty: WWII (15 DVD)

Include Multiplayer + Nazi Zombies + Files to Play Online

Installation time 65 minutes (depending on your computer)

System requirements:

Operating system: Windows 7 / Windows 8.1 / Windows 10 (64-bit)

Processor: Intel® Core ™ i3 3225 3.3 GHz or AMD Ryzen ™ 5 1400

Memory: 8 GB RAM

Video card: NVIDIA® GeForce® GTX 660 @ 2 GB / GTX 1050 or ATI® Radeon ™ HD 7850 @ 2GB / AMD RX 550

Sound Card: Sound device compatible with DirectX® 11

Free space on hard disk: 42 GB

Description: Call of Duty WWII – the next game part of the most ambitious game project about the war. If you thought that the Call of Duty series would storm the futuristic universes and space, you were wrong, as the developers decided to listen to the fans and a new part of the adventure will now take place in the conditions of World War II. This time the players will become a recruiter of the army of America or the Allies, go to the very epicenter of the battles and try not only to survive, but also to fulfill all the tasks set. In addition to a single-user company, you will also be able to access multiplayer with a boost system, PvP battles and other benefits in the form of a promotion system, profile pumping, etc.

As you might have guessed, you will have to fight with the use of weapons of the Second World War, among which there are rifles, pistols, grenades and much more. If you suddenly run out of ammunition, you can safely pick up the weapons of your enemy, and if it all ended, then your only chance of survival will be a sapper blade. The main thing is to fulfill all the tasks at any cost and try to survive.

Feature of the game project will be a system of morality, which will reflect the attitude of other war participants to you. It is this system that determines whether you will be a hero or become the target of hatred and contempt from other participants in the battles. This behavior model will work exclusively in a single-user company. Therefore, if you go to play in the multiplayer component of the game, then do not worry about your reputation. Regarding the main battle mode of the multiplayer format, they will become ordinary PvP battles, allowing to battle with other players. We wish you a pleasant game!
Reviews
Warranty
Shipping
Return Policy
We offer 90days manufacturer defect warranty on all our products, If any defect as a result of usage within the parameters of what it was made for, we shall repair or replace it with a new one. Note: if the product is no longer available, we shall replace the product with an alternative one of same purpose.

We assure you, our customer care officers will always be there to assist with anything you need. Please feel free to contact us on our email address stated below.
Email: info@vanaplus.com.ng
Call or Whatsapp Number: 0908 000 0232
Delivery timeline is within 2 to 5 working days for Lagos and Ogun State, depending on the logistic arrangement and 2 to 15 working days for other States. You will be contacted by the delivery personnel before they set out.

Time of Arrival: From Midday to Late Noon. This is due to one cannot predict traffic in Lagos nor in Ogun state and also we usually group deliveries along the same route. This applies to other States as well but it depends on the shipping agency.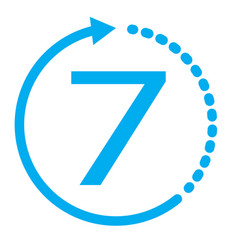 Free 7-day return if eligible. For more information on the return shipping options, go to Vanaplus Return Policy