Building Your Financial Fortress In 52 Days
Building Your Financial Fortress In 52 Days
The lessons of Nehemiah - take fifty-two days to read this book -one day at a time- and you will find an effective way to rebuild the walls of your personal financial fortress.
Most people scrape by in life, anesthetizing their hearts with meaningless diversions. Many have no breathing room and find themselves in an endless struggle to survive from one day to the next. God s Word has the answers for them. The Bible contains 2,350 verses that have to do with money and possessions.
God desires a life for us that is free of debt and the entrapments and common pitfalls related to financial difficulties. This 7-week plan will rock and roll the finances of every reader and will challenge them to take hold of the life that is true living. Through Nehemiah s example you will find lasting financial peace, and learn how to: Rebuild your finances and attitudes.
Give your finances to God. Understand God s Word about making and saving money. Resist all opposition to building your financial fortress. Realize your divine responsibility to share. Build strong and secure financial walls. Put the finishing touches on your financial fortress.
Reviews
Warranty
Shipping
Return Policy
We offer 90days manufacturer defect warranty on all our products, If any defect as a result of usage within the parameters of what it was made for, we shall repair or replace it with a new one. Note: if the product is no longer available, we shall replace the product with an alternative one of same purpose.

We assure you, our customer care officers will always be there to assist with anything you need. Please feel free to contact us on our email address stated below.
Email: info@vanaplus.com.ng
Call or Whatsapp Number: 0908 000 0232
Delivery timeline is within 2 to 5 working days for Lagos and Ogun State, depending on the logistic arrangement and 2 to 15 working days for other States. You will be contacted by the delivery personnel before they set out.

Time of Arrival: From Midday to Late Noon. This is due to one cannot predict traffic in Lagos nor in Ogun state and also we usually group deliveries along the same route. This applies to other States as well but it depends on the shipping agency.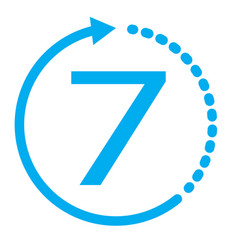 Free 7-day return if eligible. For more information on the return shipping options, go to Vanaplus Return Policy