Building Leaders The Westpoint Way
Building Leaders The Westpoint Way
WHETHER YOU ARE A RECENT COLLEGE GRADUATE OR A SEASONED EXECUTIVE, THIS BOOK OFFERS YOU A WEALTH OF WISDOM THAT EMPOWERED YOU TO RISE THROUGH THE RANKS AND EXCEED AT EVERY LEVEL.
Major General Joseph P. Franklin (ret.) believes almost everything that he is as an adult can be traced back to his days at West Point, where he was not only a cadet but an instructor, football coach, and eventually Commandant of Cadets. U.S. Military Academy graduates are found at the highest levels in every walk of life: military, education, business, medicine, law, and government. "But," says Franklin, "you don't have to graduate from the U.S. Military Academy to embrace its ideals or to benefit from the wisdom that is taught there. Competent, even inspiring, leadership is within the grasp of nearly everyone." The principles of leadership-including Duty, Honor, Faith, Courage, Perseverance, Confidence, Approachability, Adaptability, Compassion, and Vision-can be internalized and polished to one's own level of expertise and ambition.
"I have known Joe Franklin, since the late 1970s, when I coached at West Point and he was the Commandant of Cadets. General Joe is well-known by the many people whose lives he has touched as a truly thoughtful, approachable, and compassionate human being. He has written a very readable book using examples drawn from his personal experience to illustrate key principles of leadership, a subject I have studied and practiced for most of my adult life. His simple, honest, easy to understand text is a welcome addition to the references available to leaders, young and old alike. This book will definitely help you become a better leader. The General is one of the best ever!" - Mike "Coach K" Kryzewski, Duke University Basketball Coach
Reviews
Warranty
Shipping
Return Policy
We offer 90days manufacturer defect warranty on all our products, If any defect as a result of usage within the parameters of what it was made for, we shall repair or replace it with a new one. Note: if the product is no longer available, we shall replace the product with an alternative one of same purpose.

We assure you, our customer care officers will always be there to assist with anything you need. Please feel free to contact us on our email address stated below.
Email: info@vanaplus.com.ng
Call or Whatsapp Number: 0908 000 0232
Delivery timeline is within 2 to 5 working days for Lagos and Ogun State, depending on the logistic arrangement and 2 to 15 working days for other States. You will be contacted by the delivery personnel before they set out.

Time of Arrival: From Midday to Late Noon. This is due to one cannot predict traffic in Lagos nor in Ogun state and also we usually group deliveries along the same route. This applies to other States as well but it depends on the shipping agency.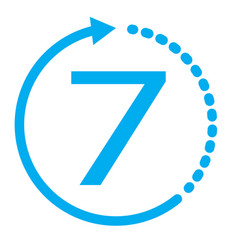 Free 7-day return if eligible. For more information on the return shipping options, go to Vanaplus Return Policy