Bodum Fyrkat Cone Charcoal Grill
Bodum Fyrkat Cone Charcoal Grill
On top of its striking conic design the new Fyrkat has many distinctive features. First of all, you can grill or roast your meats with the Fyrkat-Chef's choice. A T-bone steak will sizzle to perfection on the grill. But then you also have the option of easily and quickly transforming the Fyrkat into a battery-operated rotisserie with rotating spit and all-ideal for a golden, crispy chicken for instance. As otherwise seen only in gas grills the Fyrkat offers two grilling levels.
The lower one is for meats that can take the heat; the upper level, a little further away from the first is ideal for vegetables-even simultaneously with a steak cooking underneath if you wish. A fresh trout, or a catfish filet, you would put those on the higher level with less heat exposure. Not only does the bottom end of the cone catch all the ashes perfectly, it's also an adjustable airflow regulator.
It's removable for easy and clean disposal of the ashes.
The Fyrkat opens a whole world of outdoor cooking without taking up much space. It's compact, stable, and its hook holds three grilling tools. Its body is made from enamel coasted steel, the two grills are stainless steel, and the handles are all made from heat-resistant silicone.
The Fyrkat comes in beautiful colors that accentuate any backyard or terrace nicely. Finally, the joy of cooking in a well designed environment is no longer restricted to the house-it's free to move on to greener pastures.
Product Details
Color: Black
Brand: Bodum
Model: 11344-106
Dimensions: 35.62" h x29.75" w x24.12" l,12.24 pounds
Features
Two levels of cooking allows you to cook your meat and vegetables simultaneously
The battery-operated rotisserie can cook up to a 6-pound chicken
The bottom end of the cone collect the ashes and can regulate airflow
The bottom end of the cone is easily removed to dispose of ashes safely
The grill itself is compact and features hooks for grill tools
Reviews
Warranty
Shipping
Return Policy
We offer 90days manufacturer defect warranty on all our products, If any defect as a result of usage within the parameters of what it was made for, we shall repair or replace it with a new one. Note: if the product is no longer available, we shall replace the product with an alternative one of same purpose.

We assure you, our customer care officers will always be there to assist with anything you need. Please feel free to contact us on our email address stated below.
Email: info@vanaplus.com.ng
Call or Whatsapp Number: 0908 000 0232
Delivery timeline is within 2 to 5 working days for Lagos and Ogun State, depending on the logistic arrangement and 2 to 15 working days for other States. You will be contacted by the delivery personnel before they set out.

Time of Arrival: From Midday to Late Noon. This is due to one cannot predict traffic in Lagos nor in Ogun state and also we usually group deliveries along the same route. This applies to other States as well but it depends on the shipping agency.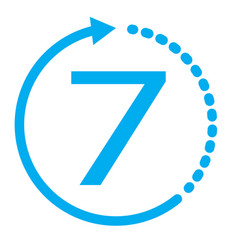 Free 7-day return if eligible. For more information on the return shipping options, go to Vanaplus Return Policy