Blue Gate 4.0KVA line Interface UPS
Blue Gate 4.0KVA line Interface UPS
BLUE GATE Uninterruptible Power Supply (UPS) 4.0 KVA has a lightning and surge protection feature that enables it protect your appliances and computer from power sudden power surges. There is a fully digitized microprocessor and an intelligent battery management system for optimal performance. It has an energy saving function with UPS green mode which is environmentally friendly and releases no harmful substances into the immediate environment. The 4.0VA UPS has a load capacity for your different home appliances like TV,satellite decoders, Home theater systems and other appliances.
Our flagship brand of BLUE GATE comes with an advance and wide range of features which include power surge, longer back up time. They are particularly designed and developed for both industrial and domestic use.
BLUE GATE UPS systems are based on the latest technology with emphasis on the quality of back up time and functionality. The product range spans all sizes from Single 850 VA to high capacities 1000KVA.
BLUE GATE UPS is very popular in the Middle East and African market and are seen as the market leader in this regions.
BLUE GATE UPS Advantage
No lag time in UPS backup when the power goes off
Double conversion function and filtering out all fluctuations and surges
Increased and improved battery time and capacity for longer UPS backup
Square or sine wave output
Equipped with automatic voltage stabilizer
Generator compatible
Reviews
Warranty
Shipping
Return Policy
We offer 90days manufacturer defect warranty on all our products, If any defect as a result of usage within the parameters of what it was made for, we shall repair or replace it with a new one. Note: if the product is no longer available, we shall replace the product with an alternative one of same purpose.

We assure you, our customer care officers will always be there to assist with anything you need. Please feel free to contact us on our email address stated below.
Email: info@vanaplus.com.ng
Call or Whatsapp Number: 0908 000 0232
Delivery timeline is within 2 to 5 working days for Lagos and Ogun State, depending on the logistic arrangement and 2 to 15 working days for other States. You will be contacted by the delivery personnel before they set out.

Time of Arrival: From Midday to Late Noon. This is due to one cannot predict traffic in Lagos nor in Ogun state and also we usually group deliveries along the same route. This applies to other States as well but it depends on the shipping agency.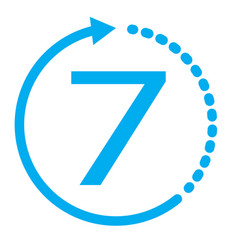 Free 7-day return if eligible. For more information on the return shipping options, go to Vanaplus Return Policy