These fine felt tips are the perfect pens for kids learning how to do detailed drawings

With the 12 different eye-catching colours in this wallet of 12 pens, they can create intensely colourful and vivid artwork

The water-based ink washes right out of most fabrics

These coloured felt tip pens are designed to be used by kids 5 and up for everyday projects

The BIC Kids product range offers colouring supplies specially designed to give children tools that are easy to use, help them grow and bring out their creativity. Visa coloured felt tip pens produce a fine 0.9 mm line for drawing crisp clean lines and intricate coloured details. Never fret if kids draw on their clothing...the water-based inks wash right out of most fabrics. And the ventilated caps are a cinch to put back on. These felt tips have special ink that doesn't dry out - even if left uncapped for 3 months (not including black ink). This cardboard wallet contains 12 BIC Kids Visa colouring felt tips in 12 different vibrant colours. A mark of quality: these felt tip pens are made at BIC's plants based on time-honoured knowledge. The pen, the cap and the nib all come in the cheeriest colours. Drawing is full of smiles with BIC.
Reviews
Warranty
Shipping
Return Policy
We offer 90days manufacturer defect warranty on all our products, If any defect as a result of usage within the parameters of what it was made for, we shall repair or replace it with a new one. Note: if the product is no longer available, we shall replace the product with an alternative one of same purpose.

We assure you, our customer care officers will always be there to assist with anything you need. Please feel free to contact us on our email address stated below.
Email: info@vanaplus.com.ng
Call or Whatsapp Number: 0908 000 0232
Delivery timeline is within 2 to 5 working days for Lagos and Ogun State, depending on the logistic arrangement and 2 to 15 working days for other States. You will be contacted by the delivery personnel before they set out.

Time of Arrival: From Midday to Late Noon. This is due to one cannot predict traffic in Lagos nor in Ogun state and also we usually group deliveries along the same route. This applies to other States as well but it depends on the shipping agency.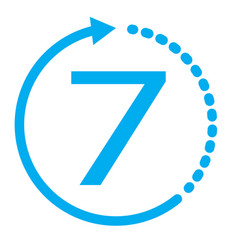 Free 7-day return if eligible. For more information on the return shipping options, go to Vanaplus Return Policy