Between Heaven Earth - Facing The Giants While Dancing With The Angels
Most Christians wistfully long for the glories of Heaven, while they wearily live in ignorance of their destiny and legacy as believers. Just as God had a Promised Land of peace and prosperity for Israel, so He also has a "promised land" experience that is available on earth for you, a life characterized by the Father's blessing, favor, and prosperity, both spiritual and physical.
Between Heaven & Earth provides a road map that will lead you into your "promised land." With colorful descriptions of "promised land" living Ellis offers hope and encouragement to the weary wanderer. In this insightful and eye-opening book you will learn:
The importance of believing and claiming God's promises.
The importance of worship, the title, and the proper handing of "firstfruits."
The power to possess your "promised land."
The importance of positive confession in possessing your "promised land."
How to handle obstacles and deal with "wilderness" attitudes and mind-sets.
Keys to stress-free living.
This practical and passionate book provides training and equipment in the art of kingdom living-of possessing the earth even as you wait for Heaven.
Reviews
Warranty
Shipping
Return Policy
We offer 90days manufacturer defect warranty on all our products, If any defect as a result of usage within the parameters of what it was made for, we shall repair or replace it with a new one. Note: if the product is no longer available, we shall replace the product with an alternative one of same purpose.

We assure you, our customer care officers will always be there to assist with anything you need. Please feel free to contact us on our email address stated below.
Email: info@vanaplus.com.ng
Call or Whatsapp Number: 0908 000 0232
Delivery timeline is within 2 to 5 working days for Lagos and Ogun State, depending on the logistic arrangement and 2 to 15 working days for other States. You will be contacted by the delivery personnel before they set out.

Time of Arrival: From Midday to Late Noon. This is due to one cannot predict traffic in Lagos nor in Ogun state and also we usually group deliveries along the same route. This applies to other States as well but it depends on the shipping agency.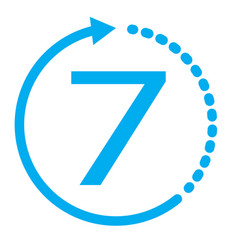 Free 7-day return if eligible. For more information on the return shipping options, go to Vanaplus Return Policy