Bestway Comfort Quest
Comfort Quest Bed is model mobile bed. It has a durable pre-tested vinyl, Sturdy coil beam construction, Flocked surface for a comfortable sleep, Rapid inflation/deflation screw valve, Sidewinde AC Air Pump for quick and easy inflation (Inflates in 160 seconds), Travel bag to carry on camping trips and holidays, Heavy-duty repair patch. Size: 191 x 137 x 22cm.
This inflatable mattress from Bestway is a comfortable and hassle-free sleeping solution when you require an extra bed. The supplied pump enables you to inflate the Bestway air bed in less than 3 minutes, whilst a carry bag allows you to easily take it on your travels.
The double air bed's Sidewinde AC Air Pump is simply plugged into a mains socket and then connected to the inflation/deflation screw valve on your bed. Once attached, press the on switch to automatically inflate the bed. It also features a deflation setting for rapid deflation.Having been designed with a sturdy coil beam construction, the double air mattress provides sensational support. Comfort is further enhanced by a flocked sleeping surface.
The air bed with pump is perfect for putting guests up and enjoying a luxury camping trip.
Dimensions:
75" x 54" x8.5.
Reviews
Warranty
Shipping
Return Policy
We offer 90days manufacturer defect warranty on all our products, If any defect as a result of usage within the parameters of what it was made for, we shall repair or replace it with a new one. Note: if the product is no longer available, we shall replace the product with an alternative one of same purpose.

We assure you, our customer care officers will always be there to assist with anything you need. Please feel free to contact us on our email address stated below.
Email: info@vanaplus.com.ng
Call or Whatsapp Number: 0908 000 0232
Delivery timeline is within 2 to 5 working days for Lagos and Ogun State, depending on the logistic arrangement and 2 to 15 working days for other States. You will be contacted by the delivery personnel before they set out.

Time of Arrival: From Midday to Late Noon. This is due to one cannot predict traffic in Lagos nor in Ogun state and also we usually group deliveries along the same route. This applies to other States as well but it depends on the shipping agency.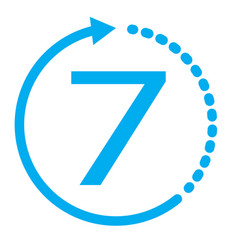 Free 7-day return if eligible. For more information on the return shipping options, go to Vanaplus Return Policy