System requirements:
Operating System: Windows 7 / 8.1 / 10 (64-bit versions);
Processor: Intel Core i5 6600K or better;
Memory: 8 GB;
Graphics Card: Nvidia GeForce GTX 660 / AMD Radeon HD 7850;
Sound Card: Sound device compatible with DirectX® 11
Free space on hard drive:65GB

ATTENTION PLEASE ; DONT BUY THIS GAME IF YOUR SYSTEM IS NOT MEET MINIMUM REQUIREMENTS.

Title: of Battlefield 1
Year: January 24, 2017
Genre: Action (Shooter) / 3D / 1st Person
Developer: EA DICE
Publisher: EA Games
Platform: PC

Description: of Battlefield 1 – one of the most anticipated video games of computer 2016, which is a shooter with a first-person. The development of the game has been called a powerful studio DICE.
The game is due out in October 2016, and will be able to play it all the users of powerful personal computers and owners of the new generation of consoles.
Many players have jokingly called this part of the legendary series of Battlefield killer shooter Call of Duty, which in recent years is experiencing not the best of times.

The game's plot:
Game Action will unfold during the First World War – is one of the unsolved topics in the gaming industry, and therefore this part of the famous line of shooters won the hearts of millions of players even before its release.
Play during the campaign, players can probably for the soldiers of virtually all of the opposing sides in the First World War.

Features:
The trailer showed how beautiful is the schedule of the game – this has fans of shooters have never seen. The game looks like a colorful Hollywood blockbuster.
But the graphics – it's not the only thing that can catch the game. It will be able to operate tanks, planes, and even fight in the ranks of cavalry. In addition to conventional firearms, players will use to battle the cold and even chemical weapons.
Reviews
Warranty
Shipping
Return Policy
We offer 90days manufacturer defect warranty on all our products, If any defect as a result of usage within the parameters of what it was made for, we shall repair or replace it with a new one. Note: if the product is no longer available, we shall replace the product with an alternative one of same purpose.

We assure you, our customer care officers will always be there to assist with anything you need. Please feel free to contact us on our email address stated below.
Email: info@vanaplus.com.ng
Call or Whatsapp Number: 0908 000 0232
Delivery timeline is within 2 to 5 working days for Lagos and Ogun State, depending on the logistic arrangement and 2 to 15 working days for other States. You will be contacted by the delivery personnel before they set out.

Time of Arrival: From Midday to Late Noon. This is due to one cannot predict traffic in Lagos nor in Ogun state and also we usually group deliveries along the same route. This applies to other States as well but it depends on the shipping agency.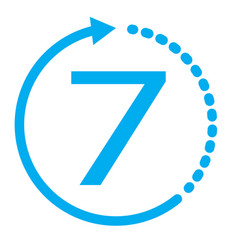 Free 7-day return if eligible. For more information on the return shipping options, go to Vanaplus Return Policy