Bamboo Table Lamp - Navy Blue & Gold
Bamboo Table Lamp - Navy Blue & Gold
Featuring a rounded ceramic base, tapered fabric shade, and stylish indented details, the Tierra Verde 14.17" Table Lamp lends a touch of simple style to any ensemble. Set a pair in your master bed room to flank a cherry-finished bed frame, then top off the ensemble with matching pastel comforters, duvet covers, and shams to complete the whole ensemble. For a cohesive look, try topping nearby dressers and chests with matching coral sculptures and textured accents, then tie the whole ensemble together with abstract canvas prints and wall accents. For an artful twist on preppy style, set this on an end table in the living room, then arrange bold chevron rugs and Chesterfield arm chairs around the room to complete your look.
Reviews
Warranty
Shipping
Return Policy
We offer 90days manufacturer defect warranty on all our products, If any defect as a result of usage within the parameters of what it was made for, we shall repair or replace it with a new one. Note: if the product is no longer available, we shall replace the product with an alternative one of same purpose.

We assure you, our customer care officers will always be there to assist with anything you need. Please feel free to contact us on our email address stated below.
Email: info@vanaplus.com.ng
Call or Whatsapp Number: 0908 000 0232
Delivery timeline is within 2 to 5 working days for Lagos and Ogun State, depending on the logistic arrangement and 2 to 15 working days for other States. You will be contacted by the delivery personnel before they set out.

Time of Arrival: From Midday to Late Noon. This is due to one cannot predict traffic in Lagos nor in Ogun state and also we usually group deliveries along the same route. This applies to other States as well but it depends on the shipping agency.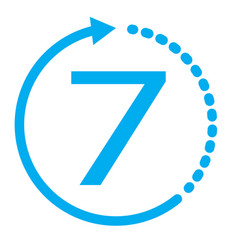 Free 7-day return if eligible. For more information on the return shipping options, go to Vanaplus Return Policy