Assassin's Creed Unity – Game For PC
System Requirements: 64-bit operating system required
– Supported OS: Windows 7SP1, Windows 8/8.1
– Processor: Minimum – Intel Core i5-2500K @3.3 GHz or AMD FX-8350 @4.0 GHz
– Recommended: Intel Core i7-3770 @3.4 GHz or AMD FX-8350 @4.0 GHz or better
– Ram: Minimum 6 GB, Recommended: 8 GB
– Video Card: Minimum – NVIDIA GeForce GTX 680 or AMD Radeon HD 7970 (2 GB VRAM)
Recommended: NVIDIA GeForce GTX 780 or AMD Radeon R9 290X (3 GB VRAM)
– Sound Card: DirectX 9.0ccompatible sound card with latest drivers
-Hard Drive Space: 50 GB available space
– Peripherals Supported:
Windows compatible keyboard and mouse required, optional controller
-Multiplayer: 256 kbps or faster broadband connection
Supported Video Cards at Time of Release:
Supported video cards at the time of release: NVIDIA GeForce GTX 680 or better, GeForce GTX 700 series; AMD Radeon HD 9790 or better, Radeon R9 200 series
Paris, 1789. The French Revolution turns a once-magnificent city into a place of terror and chaos. Its cobblestone streets run red with the blood of commoners who dared to rise up against the oppressive aristocracy. As the nation tears itself apart, a young man named Arno will embark on an extraordinary journey to expose the true powers behind the Revolution. His pursuit will throw him into the middle of a ruthless struggle for the fate of a nation, and transform him into a true Master Assassin.
Introducing Assassin's Creed Unity, the next-gen evolution of the blockbuster franchise powered by an all-new game engine. From the storming of the Bastille to the execution of King Louis XVI, experience the French Revolution as never before, and help the people of France carve an entirely new destiny.
NOTICE:
MEDIA SIZE OR GAME SIZE- 40GB
Assassins Creed Unity (9DVD)
Key Features:
A UNIQUE CO-OP EXPERIENCE YOU MUST PLAY TO BELIEVE
In addition to an epic single-player campaign, join with up to three friends online and experience the open world of 18th-century Paris. Pull ambitious heists and take part in unique narrative-driven missions designed exclusively for co-op play. Sabotage an execution. Protect an emperor. Assassinate a Templar agent. Victory won't be easy; you and your lethal band must rely on communication, coordination, and diverse skills to accomplish your missions, then vanish into the shadows.
A RUTHLESS NEW HERO FOR A BRUTAL WORLD.
Play as Arno, an entirely new breed of Assassin, and take down your prey with a range of new weapons such as the Phantom Blade, a hidden blade with crossbow capabilities.
BRAND-NEW PARKOUR, COMBAT, AND STEALTH GAMEPLAY
Enjoy an unprecedented degree of freedom and control over your Assassin.
Full motion control with new parkour mechanics for free running up, across, and down city walls and buildings.
A reinvented fighting system provides a richer combat experience based on skill, timing, and flow.
Enhanced stealth gameplay, including a new stealth mode, cover system, and crowd-manipulation techniques. Stay hidden, stalk your prey, and strike without warning.
DEEP CUSTOMIZATION MECHANICS TO CRAFT YOUR OWN MASTER ASSASSIN
Craft a unique play style by choosing weapons, gear, outfits, and specialized skills. Mix and match from hundreds of possible combinations and build your stealth, fighting, and navigation abilities from a new, expansive skill tree. Become the ultimate Master Assassin.
DISCOVER REVOLUTIONARY PARIS, BROUGHT TO LIFE AS NEVER BEFORE
Carve through the stunning full-scale open world city, a feat only made possible through the power of an all-new game engine.
Explore detailed building interiors and discover secret catacombs and sewers.
Embark on ancestral missions, treasure hunts, murder mysteries, contracts, and more. The city is packed full of activities that will captivate for hours.
Witness the chaos of the French Revolution firsthand and become immersed in the realistic, systemic crowds of up to 5,000 AI-driven characters.
PRE-ORDER NOW AND GET:
The Chemical Revolution Mission: Experience an explosive extra mission that involves a genius chemist, a secret formula and a plot for revenge.
The Royal Arsenal Pack: includes 2 bonus gear items and 1 bonus weapon.
Reviews
Warranty
Shipping
Return Policy
We offer 90days manufacturer defect warranty on all our products, If any defect as a result of usage within the parameters of what it was made for, we shall repair or replace it with a new one. Note: if the product is no longer available, we shall replace the product with an alternative one of same purpose.

We assure you, our customer care officers will always be there to assist with anything you need. Please feel free to contact us on our email address stated below.
Email: info@vanaplus.com.ng
Call or Whatsapp Number: 0908 000 0232
Delivery timeline is within 2 to 5 working days for Lagos and Ogun State, depending on the logistic arrangement and 2 to 15 working days for other States. You will be contacted by the delivery personnel before they set out.

Time of Arrival: From Midday to Late Noon. This is due to one cannot predict traffic in Lagos nor in Ogun state and also we usually group deliveries along the same route. This applies to other States as well but it depends on the shipping agency.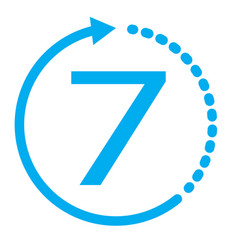 Free 7-day return if eligible. For more information on the return shipping options, go to Vanaplus Return Policy